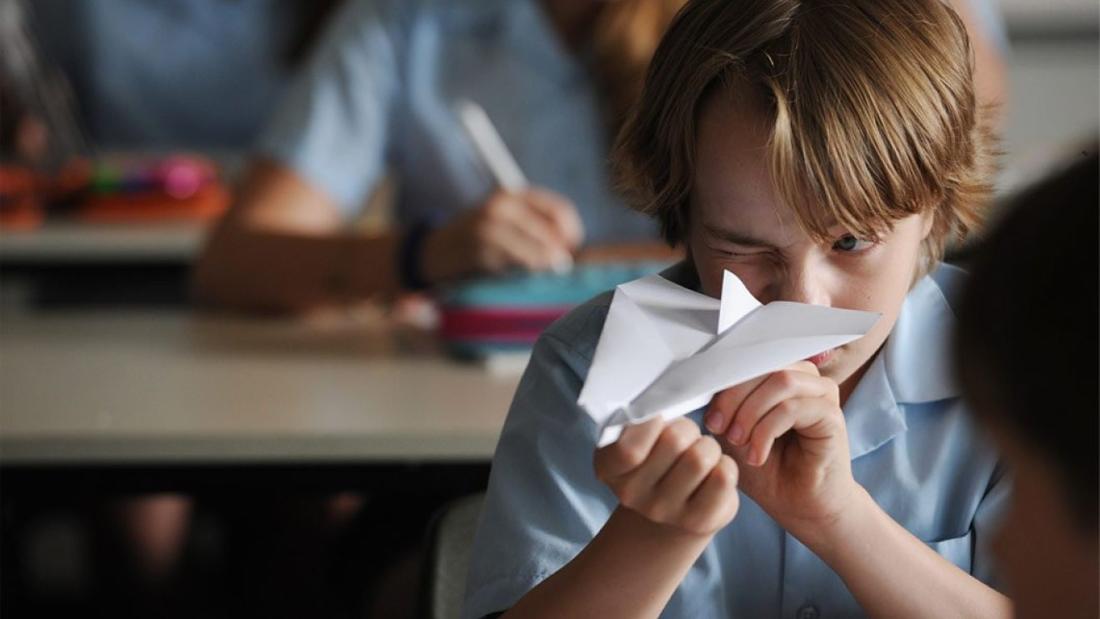 2020
with
John Collins
Guinness Book of World Records record holder for farthest flight by a paper airplane
Paper Planes—

The aerodynamics of paper airplanes
Program Description
John "The Paper Airplane Guy" Collins, whose record-setting paper airplane design is featured in the film, leads this live-streamed paper airplane workshop for families. Learn why different folds move planes in different ways and how to fold five amazing paper planes: the Boomerang, the Boomerang 2, the Bat Plane, the Tumbling Wing, and "Suzanne," the plane that earned John the world record for farthest flight by a paper airplane.
Co-hosted by WIRED magazine.
Film Synopsis
After he wins his school's paper plane making contest, 11-year-old Dylan and his grief-stricken father reconnect as Dylan prepares for the World Paper Plane Championships in Tokyo.

Paper Planes tells the story of a young Australian boy's passion for flight and his journey to compete in the world paper plane championships in Japan. On the way, twelve-year-old Dylan discovers his own talents, rekindles his bond with his depressed father, battles a bully who wants to win at any cost, and meets junior Japanese champion Kimi in the national paper plane championships in Sydney, Australia. When Sam and Kimi develop a close bond, they challenge each other to create a paper plane that has never been seen before.