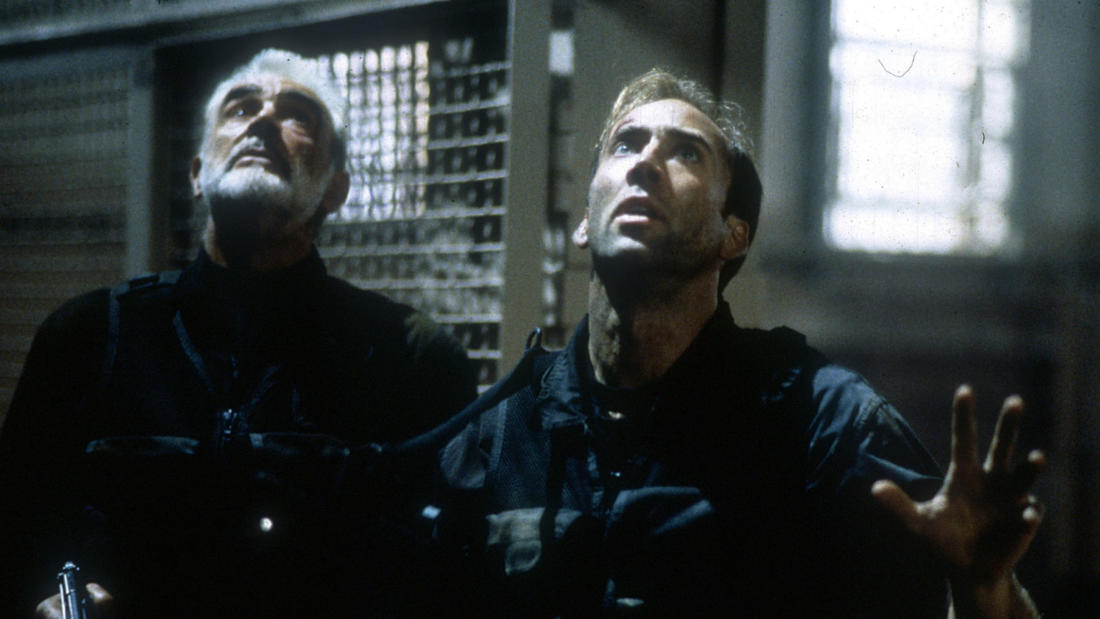 2020
with
Carolyn Koester
Deputy Director for Operations, Forensic Science Center, Lawrence Livermore National Laboratory Nuclear and Chemical Sciences Division
The Rock—

Responding to chemical warfare
Program Description
The international Organization for Prohibition of Chemical Weapons (OPCW) oversees the global endeavor to permanently and verifiably eliminate chemical weapons. To do so, OPCW relies on a network of approximately 20 specialized international laboratories that stand ready to analyze samples, including the Forensic Science Center of Lawrence Livermore National Laboratory. Deputy Director Carolyn Koester discusses the teamwork, instruments, and strategies needed to support this mission and how environmental and biological samples are analyzed, with illustrations from recent tests. Presented as part of the 2020 National Week of Science on Screen.
Film Synopsis
A mild-mannered FBI chemist must team up with a dangerous ex-con—the only person ever to escape "The Rock"— to lead the counterstrike when a renegade general and his men threaten a nerve gas attack from Alcatraz against San Francisco.
The sophomore film from former music video and commercial director Michael Bay, this fast-paced action yarn featured rapid-fire editing, a cutting-edge rock soundtrack and liberal use of shots awash in a haze of burnished hues, all trademarks of producers Don Simpson and Jerry Bruckheimer.
Nicolas Cage stars as Stanley Goodspeed, an FBI chemical weapons expert handed a unique assignment. Francis X. Hummel (Ed Harris), an insane Marine Corps general, has taken 81 tourists hostage on the abandoned island prison of Alcatraz. He and his men are threatening to bomb San Francisco with deadly gas unless $100 million is paid in war reparations to the families of servicemen killed in covert operations. Goodspeed is teamed with former British spy John Patrick Mason (Sean Connery), the only man ever to escape "The Rock," as well as a Navy SEAL team. When their military escorts are ambushed, it's up to odd couple Goodspeed and Mason to break into Alcatraz and stop Hummel.
~ Karl Williams, Rovi
Banner image courtesty of Buena Vista Pictures/Photofest
About the Speaker
Carolyn Koester, PhD, applies mass spectrometric techniques, including gas chromatography/mass spectrometry and liquid chromatography/mass spectrometry, to the analysis of toxic industrial chemicals (TICs) and chemical warfare agents (CWAs) in support of homeland security missions. She leads LLNL's Environmental Response Laboratory Network (ERLN) reference laboratory, interacts with US Environmental Protection Agency personnel to assist them in standing up capabilities to analyze CWAs, participates in proficiency testing to help LLNL retain its status as an Organisation for the Prohibition of Chemical Weapons (OPCW)-designated laboratory, and is a Task Lead for chemical work in support of the U.S. Federal Bureau of Investigation (FBI). Koester also develops and provides training for both internal and external customers and participates in educational outreach programs.