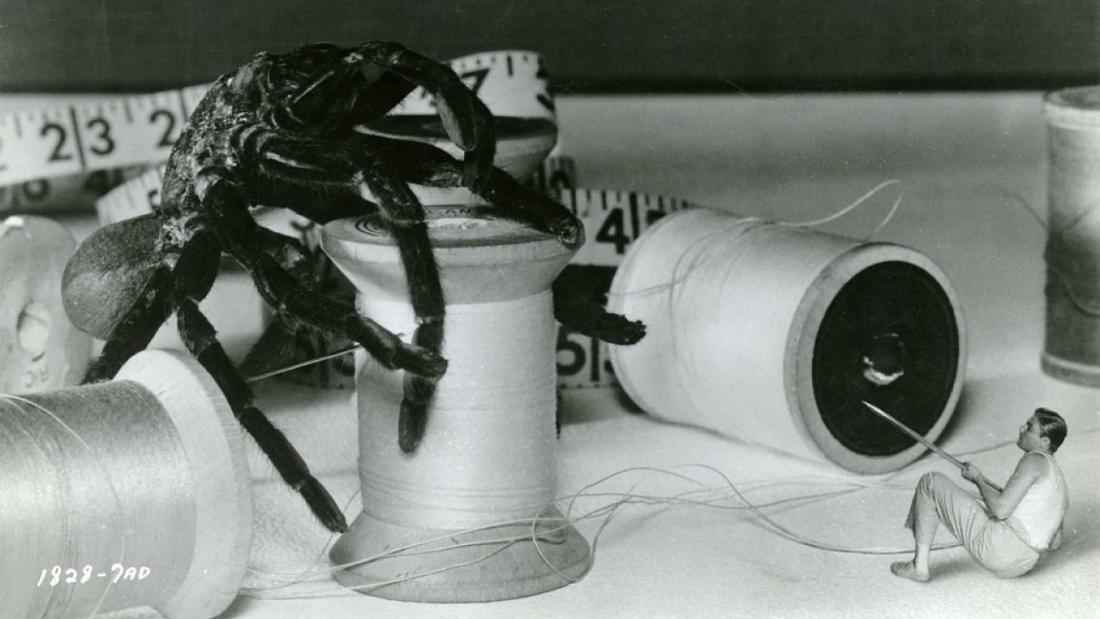 2020
with
Tyrone Porter
Associate Professor of Mechanical and Biomedical Engineering, Boston University
The Incredible Shrinking Man—

Nanotechnology: Incredible shrinking tech
Program Description
Boston University professor Tyrone Porter discusses the wide-ranging applications of modern nanotechnology.
Film Synopsis
Shrinking day by day after accidental exposure to massive doses of insecticide and radiation, Scott Carey must fight to survive the increasingly monstrous landscape of his everyday life as he awaits a medical miracle that could keep him from disappearing entirely.
In this 1950s B-movie classic, Scott Carey (Grant Williams) encounters a mysterious radioactive mist on a boating trip and soon finds his life taking on a bizarre and frightening twist. His physical size begins to diminish as he shrinks to a mere two inches. Suddenly ordinary household situations loom over him with lethal intensity: a playful cat becomes a demon and a spider a gargantuan monster. Carey finds he must rely on his wits to survive in his new oversized world in this fascinating film based on Richard Matheson's riveting screenplay.
About the Speaker
Tyrone Porter is an Associate Professor in the Departments of Mechanical Engineering and Biomedical Engineering and the Division of Materials Science and Engineering at Boston University. Additionally, he serves as the Associate Director for the Boston University Nanotechnology Innovation Center (BUnano) and is Co-Director of the NIH-funded training program Translational Research in Biomaterials (TRB). Dr. Porter earned a bachelor's degree in Electrical Engineering from Prairie View A&M University in Texas and completed his graduate work in the Department of Bioengineering at the University of Washington. In 2006, he founded the Nanomedicine and Medical Acoustics Laboratory (NanoMedAL) with the goal of leveraging principles in chemistry, biology, nanotechnology and acoustics to engineer novel stimuli-responsive particles for medical applications. Under his leadership, the NanoMedAL has contributed to the growth of therapeutic ultrasound, particularly through formulation of particles that respond to ultrasound-induced temperature and pressure changes. For these contributions, Dr. Porter received the R. Bruce Lindsay award from the Acoustical Society of America in 2008 and was elected a Fellow of the society in 2017. Recently, Dr. Porter and his team began exploring the blood-brain barrier (BBB), including the causes and effects of BBB breakdown as well as strategies for delivering therapeutics across the BBB for treating brain disorders. Dr. Porter lives in the Roxbury neighborhood of Boston with his wife, Dr. Monica Hall-Porter, and two active sons, Jason and Jordan.