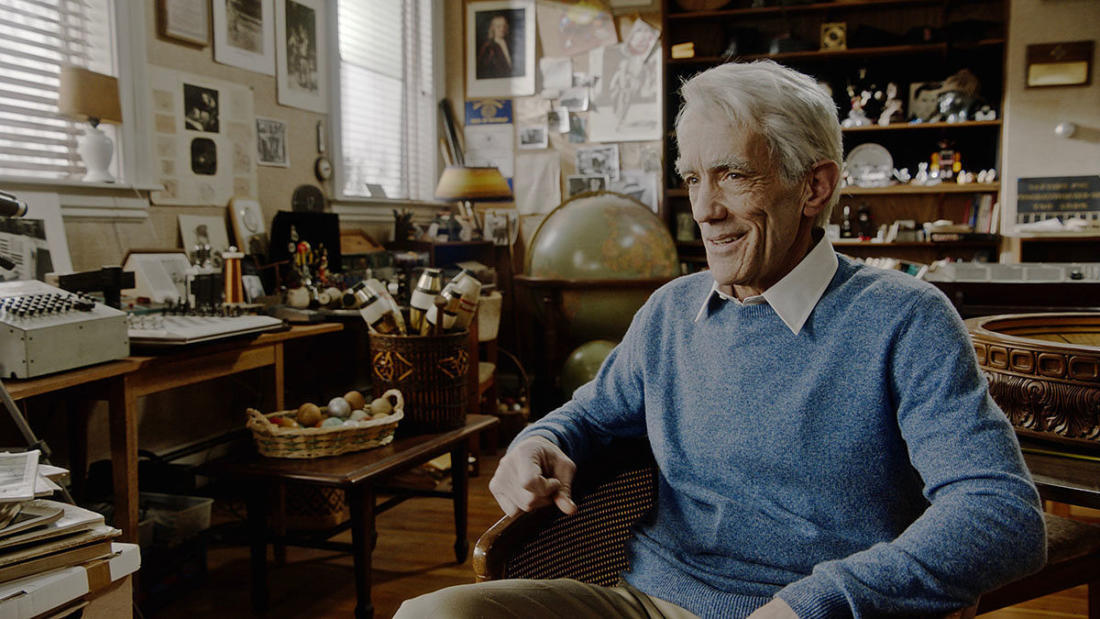 2020
with
Alfred Hero
John H. Holland Distinguished University Professor of Electrical Engineering and Computer Science; R. Jamison and Betty Williams Professor of Engineering; Professor of Electrical Engineering and Computer Science; Professor of Biomedical Engineering; and Professor of Statistics, University of Michigan
and
David Neuhoff
Joseph E. and Anne P. Rowe Professor Emeritus of Electrical Engineering and Professor Emeritus of Electrical Engineering and Computer Science, University of Michigan
and
Chris Peikert
Patrick C. Fischer Development Professor of Theoretical Computer Science and Associate Professor of Electrical Engineering and Computer Science, University of Michigan
and
Mark Levinson
Director, THE BIT PLAYER
The Bit Player—

Following the father of information theory
Program Description
A Q&A panel with electrical engineering and computer science faculty from Claude Shannon's alma mater, the University of Michigan, with THE BIT PLAYER director Mark A. Levinson.
Film Synopsis
A film about Claude Shannon, father of information theory: a playful genius whose name is largely unknown though his work revolutionized nearly every aspect of modern life.
In a blockbuster paper in 1948, Claude Shannon introduced the notion of a "bit" and laid the foundation for the information age. His ideas ripple through nearly every aspect of modern life, influencing such diverse fields as communication, computing, cryptography, neuroscience, artificial intelligence, cosmology, linguistics, and genetics. But when interviewed in the 1980s, Shannon was more interested in showing off the gadgets he'd constructed — juggling robots, a Rubik's Cube solving machine, a wearable computer to win at roulette, a unicycle without pedals, a flame-throwing trumpet — than rehashing the past. Mixing contemporary interviews, archival film, animation and dialogue drawn from interviews conducted with Shannon himself, THE BIT PLAYER tells the story of an overlooked genius who revolutionized the world, but never lost his childlike curiosity.