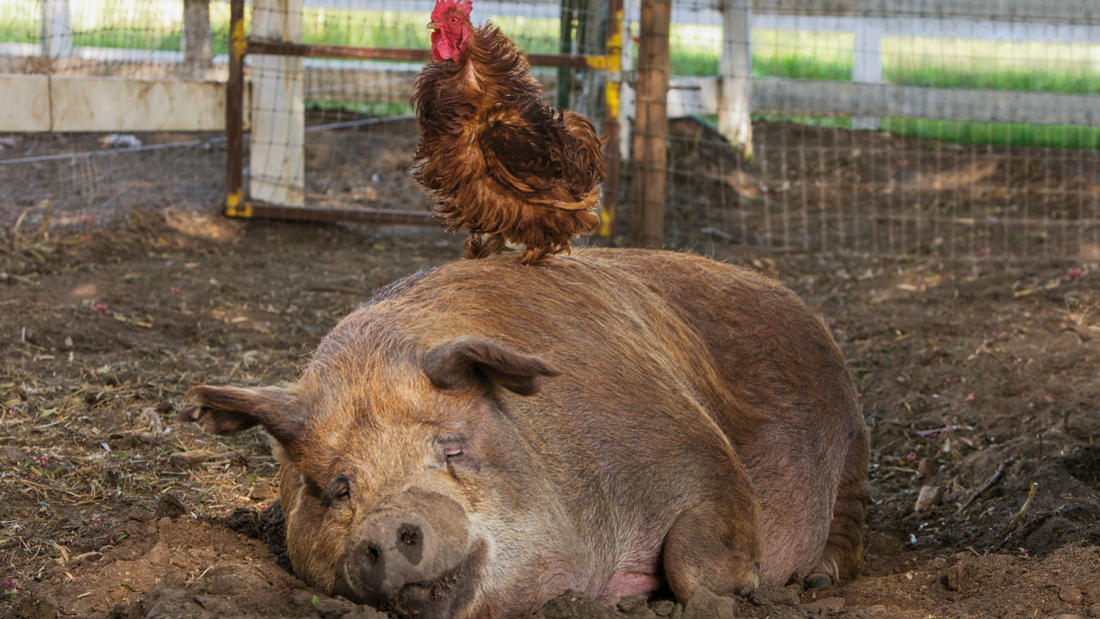 2020
with
Thom Plasse
Instructional Specialist at Tucson Village Farm, a program of the Pima County Cooperative Extension and the University of Arizona
The Biggest Little Farm—

Arid land farming in a warming world
Program Description
Farming educator and researcher Thom Plasse discusses sustainable desert farming practices and their role in an agricultural future shaped by climate change. Presented as part of the 2020 National Week of Science on Screen.
Film Synopsis
A couple are followed through their successes and failures as they work to develop a sustainable farm on 200 acres outside of Los Angeles.

A testament to the immense complexity of nature, The Biggest Little Farm follows two dreamers and a dog on an odyssey to bring harmony to both their lives and the land.
When the barking of their beloved dog Todd leads to an eviction notice from their tiny LA apartment, John and Molly Chester make a choice that takes them out of the city and onto 200 acres in the foothills of Ventura County, naively endeavoring to build one of the most diverse farms of its kind in complete coexistence with nature. The land they've chosen, however, is utterly depleted of nutrients and suffering from a brutal drought. The film chronicles eight years of daunting work and outsize idealism as they attempt to create the utopia they seek, planting 10,000 orchard trees and over 200 different crops, and bringing in animals of every kind—including an unforgettable pig named Emma and her best friend, Greasy the rooster. When the farm's ecosystem finally begins to reawaken, so does the Chesters' hope—but as their plan to create perfect harmony takes a series of wild turns, they realize that to survive they will have to reach a far greater understanding of the intricacies and wisdom of nature, and of life itself.
The Biggest Little Farm is directed by five-time Emmy-winner John Chester, with executive producer Laurie David (An Inconvenient Truth) and writer Mark Monroe (Icarus, The Cove, Chasing Ice).
About the Speaker
Thom Plasse is a senior instructional specialist with Tucson Village Farm (TVF) at the Pima County Cooperative Extension Office. He has been with TVF for more than eight years, and in that time he has worn all of the hats that one can wear at an educational farm—from tilling in cover crops and fixing irrigation to teaching agriculture, nutrition, and culinary skills to youth and adults. He is now at the helm of a project to establish a brand-new growing space to accompany TVF's soon to be opened Angel Charity for Children Culinary Education Center.