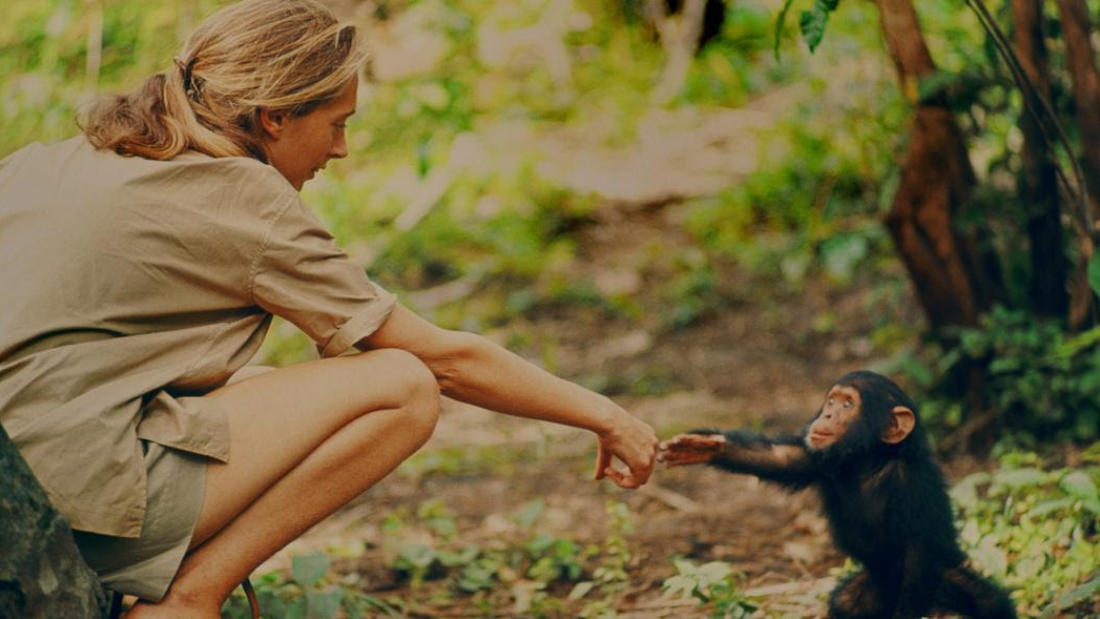 2020
with
Christine Maher
Professor of Biology and Associate Dean for Academic Affairs, University of Southern Maine's College of Science, Technology, and Health
Jane—

Antisocial: What nature's loners reveal about social behavior
Program Description
Behavioral ecologist Christine Maher discusses the loner lifestyle of the woodchuck—a solitary rodent with closely related species that far more social— and what it can tell us about the evolution of social behavior.
Film Synopsis
Jane Goodall, a young and untrained woman, challenges male-dominated scientific consensus with her chimpanzee research and revolutionizes people's understanding of the natural world.
Drawing from over 100 hours of never-before-seen footage that has been tucked away in the National Geographic archives for more than 50 years, award-winning director Brett Morgen tells the story of Jane Goodall, a woman whose chimpanzee research challenged the male-dominated scientific consensus of her time and revolutionized our understanding of the natural world.
Set to a rich orchestral score from legendary composer Philip Glass, the film offers an unprecedented, intimate portrait of Jane Goodall—a trailblazer who defied the odds to become one of the world's most admired conservationists.
About the Speaker
Christine Maher's research interests lie in the field of behavioral ecology and, more specifically, mammalian social behavior and social organization, in which she adopts a field-oriented approach to her research. She has examined the role that ecological conditions (e.g., food resources) play in shaping the behavior patterns of animals and, in turn, a population's spatial organization.
In 1998, she began working with woodchucks, animals whose relatives are much more social than they are. Little research has been done on these animals since the 1960s and late 1980s, so a great deal remains to be learned. Christine is interested in the evolution of social behavior in mammals, and these animals can be used to test various ideas about why other marmot species are more social.