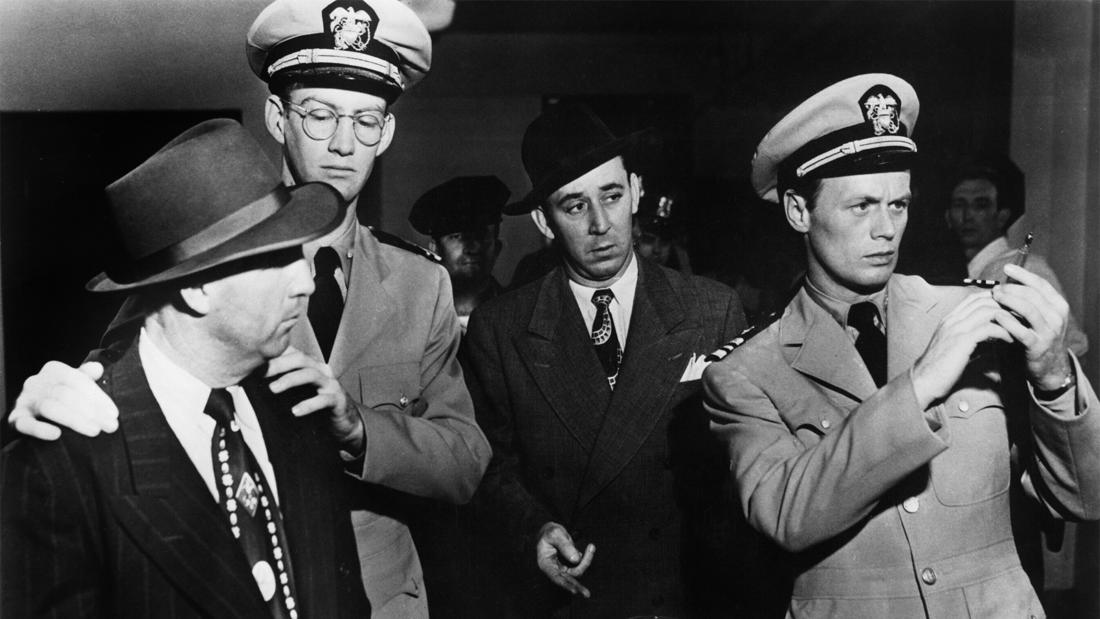 2020
with
Silvia Caballero
Leader of the multidrug-resistant organism decolonization program, Vedanta Biosciences
Panic in the Streets—

After antibiotics: New approaches to fighting infection
Program Description
Microbiologist Silvia Caballero discusses antibiotic drug resistance, and new approaches that are being developed to control bacterial infections.
Film Synopsis
A doctor and a policeman in New Orleans have only 48 hours to locate a killer infected with pneumonic plague.
When Dr. Clint Reed (Richard Widmark) is called in to supervise an autopsy of an unknown man, he discovers that the John Doe died of pneumonic plague. Revealing his discovery to the mayor and city officials, Reed is informed that he has 48 hours before the public will be told about a potential outbreak. Joined by Captain Tom Warren (Paul Douglas) and his wife, Nancy (Barbara Bel Geddes), Reed must race against time to find out where the unknown man came from. Elia Kazan's 1950 noir film won an Academy Award for Best Writing, and launched the genre of outbreak movies.
About the Speaker
Silvia Caballero is a Senior Staff Scientist at Vedanta Biosciences working on developing a new class of therapeutics to combat the growing threat of antibiotic resistance. She leads the Multidrug Resistance program at Vedanta and is spearheading Vedanta's efforts to develop bacterial consortia designed to fight off superbugs as a strategy to prevent infection. She earned her BA in Biological Sciences from Hunter College of the City University of New York and received her PhD from Weill Cornell University where she investigated the role of the intestinal bacterial flora in preventing colonization by multidrug-resistant organisms (MDROs). Her work led to the identification of bacterial species responsible for eliminating vancomycin-resistant Enterococcus, one of the top five MDROs in hospitals worldwide, from the gastrointestinal tract. Silvia has received fellowships from the Gates Foundation and the Howard Hughes Medical Institute. She was the recipient of the Innovator of the Year award in 2019 and 2018 by MIT's Technology Review Under 35 Global and Latin America editions and was recently named to Time 100 Next List for innovative leaders.