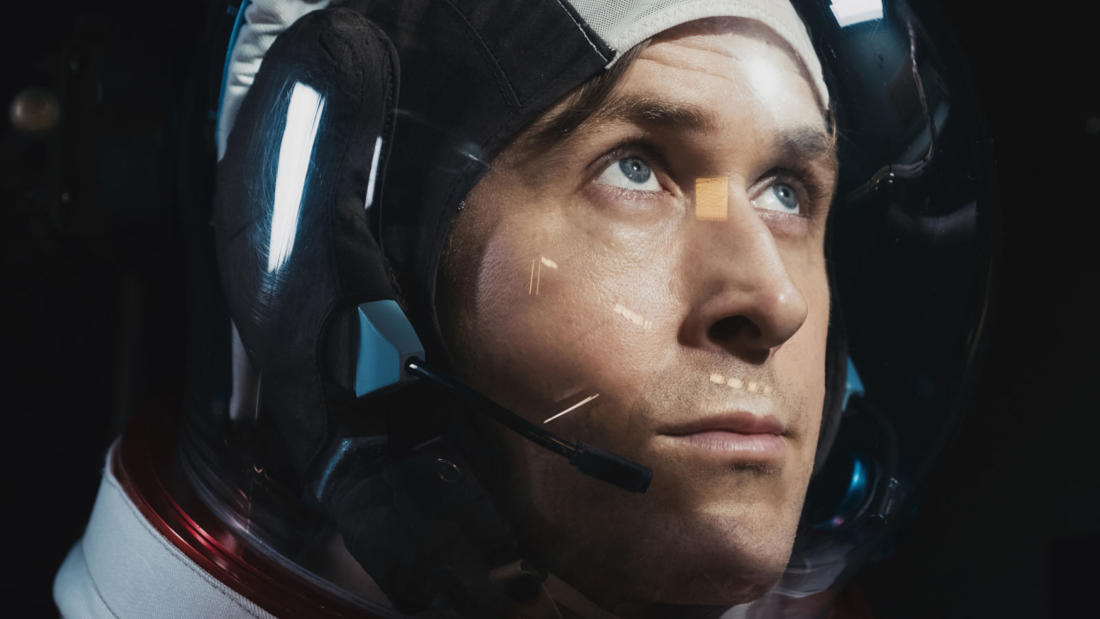 2019
with
Richard "Dick" Dunne
Former chief spokesman, Northrop Grumman
and
Howard "Howie" Frauenberger
Former Northrop Grumman co-op engineering intern
and
Mike Lisa
Former Northrop Grumman engineer
First Man—

What did it take to put a man on the moon?
Program Description
In celebration of the 50th anniversary of the Apollo 11 Moon landing, members of aerospace company Northop Grumman's Apollo mission team reflect on what it took to put a man on the moon in 1969 and what the accomplishment meant to the United States, then and now.
Film Synopsis
The riveting story of NASA's mission to land a man on the moon, focusing on Neil Armstrong and the cost—on Armstrong, his family, his colleagues, the nation—of one of the most dangerous missions in history.
On the heels of their six-time Academy Award®-winning smash, La La Land, Oscar®-winning director Damien Chazelle and star Ryan Gosling reteam to tell the story behind the first manned mission to the moon, focusing on Neil Armstrong and the decade leading to the historic Apollo 11 flight. A visceral and intimate account told from Armstrong's perspective, based on the book by James R. Hansen, the film explores triumph, sacrifice, and leading under the pressure of grace and tragedy.
Image courtesy of PHOTOFEST
About the Speaker
Retired Northrop Grumman chief spokesman Dick Dunne witnessed all of the manned Apollo missions and assisted CBS television in the setup of the simulated Apollo Lunar Module broadcast studio.
At the time of the Apollo moon landing, Howard "Howie" Frauenberger was a co-op engineering intern running technical tests on the Lunar Excursion Module before delivery to NASA.
Mike Lisa, an engineer who spent 36 years at Northrop Grumman, worked directly on the Lunar Excursion Module and its components.