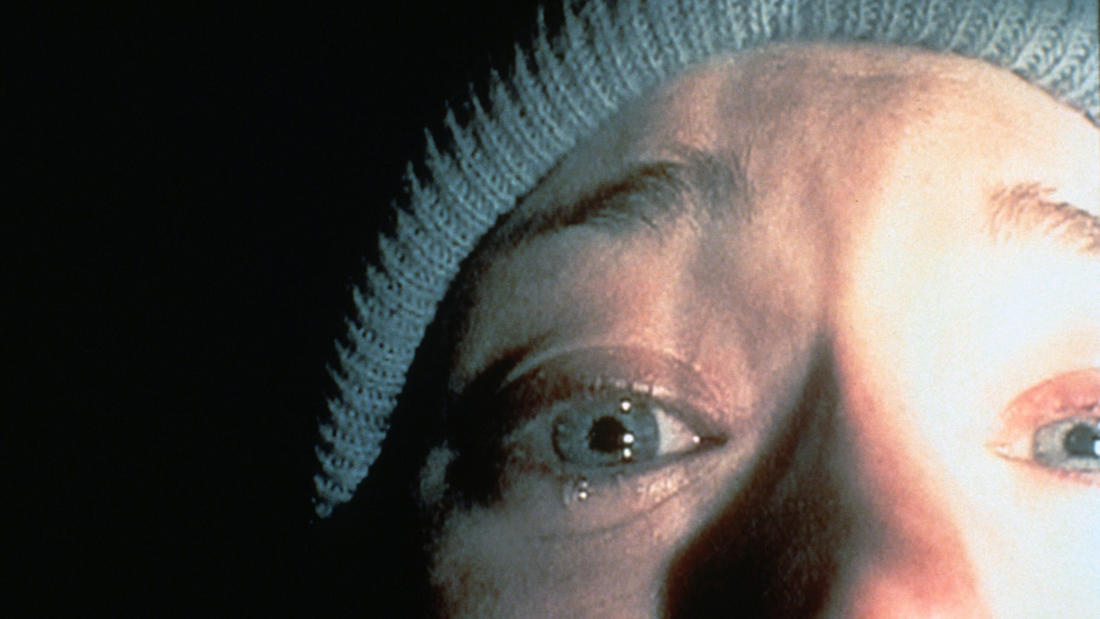 2019
with
Margee Kerr
Author, "SCREAM: Chilling Adventures in the Science of Fear"; Lecturer in Sociology, Ursinus College
The Blair Witch Project—

The end of the world as we know it: The science of fear and horror movies
Program Description
From Y2K fears to the explosion of reality television, science-of-fear researcher Margee Kerr will discuss the sociocultural factors that gave rise to the best horror movies of the late '90s, including how and why The Blair Witch Project became a box office hit.
Film Synopsis
Three film students vanish after traveling into a Maryland forest to film a documentary on the local Blair Witch legend, leaving only their footage behind.
Found video footage tells the tale of three film students (Heather Donahue, Joshua Leonard, Michael C. Williams) who've traveled to a small town to collect documentary footage about the Blair Witch, a legendary local murderer. Over the course of several days, the students interview townspeople and gather clues to support the tale's veracity. But the project takes a frightening turn when the students lose their way in the woods and begin hearing horrific noises.
A pioneer of shaky-cam found-footage filmmaking and viral guerrilla marketing, The Blair Witch Project was shot in eight days for $60,000 but went on to gross almost $250 million world-wide.
Image courtesy of PHOTOFEST
About the Speaker
Margee Kerr is a sociologist and author of SCREAM: Chilling Adventures in the Science of Fear, named a must read by The Washington Post. Dr. Kerr's research at the University of Pittsburgh focuses on how and why people engage with "fun-scary" experiences like haunted attractions, paranormal investigations, and thrill rides. Her work has been featured in The New York Times, Parade, Atlantic Monthly, and NPR's Science Friday, among other media outlets.