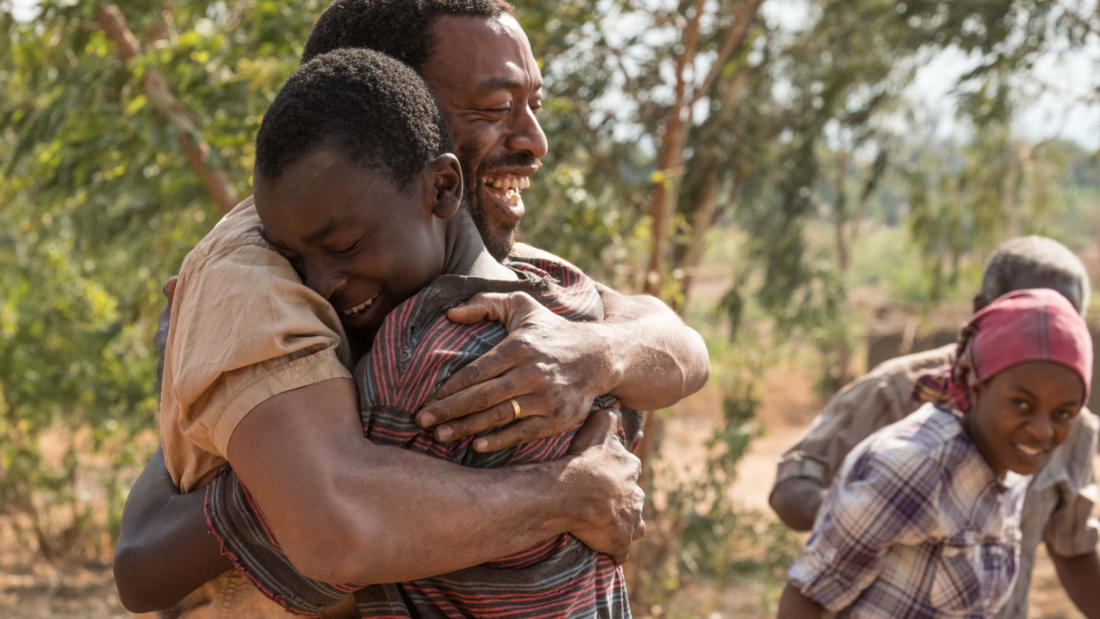 2019
with
Scott Sklar
Adjunct Professor of Environmental and Energy Management, George Washington University; Energy Lead, GWU Environmental and Energy Management Institute; Acting Director, GWU Solar Institute; President, The Stella Group, Ltd.
The Boy Who Harnessed the Wind—

Sustainable energy in developing nations
Program Description
Green energy and appropriate technology expert Scott Sklar discusses strategies for renewable energy and sustainable infrastructure in developing countries.
Film Synopsis
A boy in Malawi helps save his village from famine by building a wind turbine after reading about them in a library book.
Young William Kamkwamba lives with his family in rural Malawi, where he attends school regularly and shows great aptitude for his studies. Yet after land development and poor weather lead to a meager harvest, famine strikes the village, alarming the community and forcing William to drop out of school when his father (Chiwetel Ejiofor) can no longer afford the fees. Determined to find a way out of the life-threatening situation his family is facing, William sneaks into the school library to research—and soon conspires to build a windmill pump to irrigate the land. Caught between his father's close-minded skepticism and the difficulty of creating a machine out of bicycle parts and scrap materials, William races against the clock to fight for his community's survival. This inspiring true story about the powers of science, engineering, ingenuity, and determination is based on Kamkwamba's 2009 memoir of the same name.
Banner image courtesy of PHOTOFEST
About the Speaker
Scott Sklar is an adjunct professor at The George Washington University teaching two unique interdisciplinary courses on sustainable energy, and an affiliated professor with CATIE, an international graduate university located in Costa Rica focused on sustainability for Latin America. He serves as Energy Lead of GWU's Environmental and Energy Management Institute and serves as Acting Director of GWU's Solar Institute.
Sklar also serves as president of The Stella Group, Ltd., a strategic policy and clean-technology optimization firm. The Stella Group facilitates clean distributed energy utilization, which includes advanced batteries and controls, energy efficiency, fuel cells, geoexchange, heat engines, microhydropower (and freeflow, tidal, wave), modular biomass, photovoltaics, small wind, and solar thermal. Sklar founded the company in 1995 and joined it full time as its president in 2000.
Previously, Sklar simultaneously ran two Washington, DC-based trade associations for 15 years, as executive director of both the Solar Energy Industries Association and the National BioEnergy Industries Association. He is also a past political director of The Solar Lobby, a renewable energy advocacy organization founded by nine major national environmental organizations. Before joining "the Lobby", he was Washington director and acting research director of the National Center for Appropriate Technology, founded by Senate Majority Leader Mike Mansfield and economist EF Shumacher. This federally-funded applied technology organization assisted low income communities in system design and utilization of energy efficiency and renewable energy worldwide.
Sklar began his energy career as an aide to Senator Jacob K. Javits (NY), where he focused on energy and military matters for nine years. During his Senate tenure, he cofounded the Congressional Solar Caucus that lead many of the innovative legislation promoting renewable energy in the 1970s. Sklar is co-author of two books: The Forbidden Fuel, published in 1985 and updated and re-released in early 2010 by University of NE Press; and The Consumer Guide to Solar Energy, which is in its third printing.
Sklar lives in a solar home in Arlington, Virginia, with solar water heating, geothermal heating and cooling, and a photovoltaics/battery system. He has a unique photovoltaic system on the roof of his Washington, D.C. office, which overlooks Lafayette Park in front of The White House. And his zero-energy office building has solar roofing shingles, a small wind turbine, a hydrogen fuel cell, and a web-enabled battery bank.