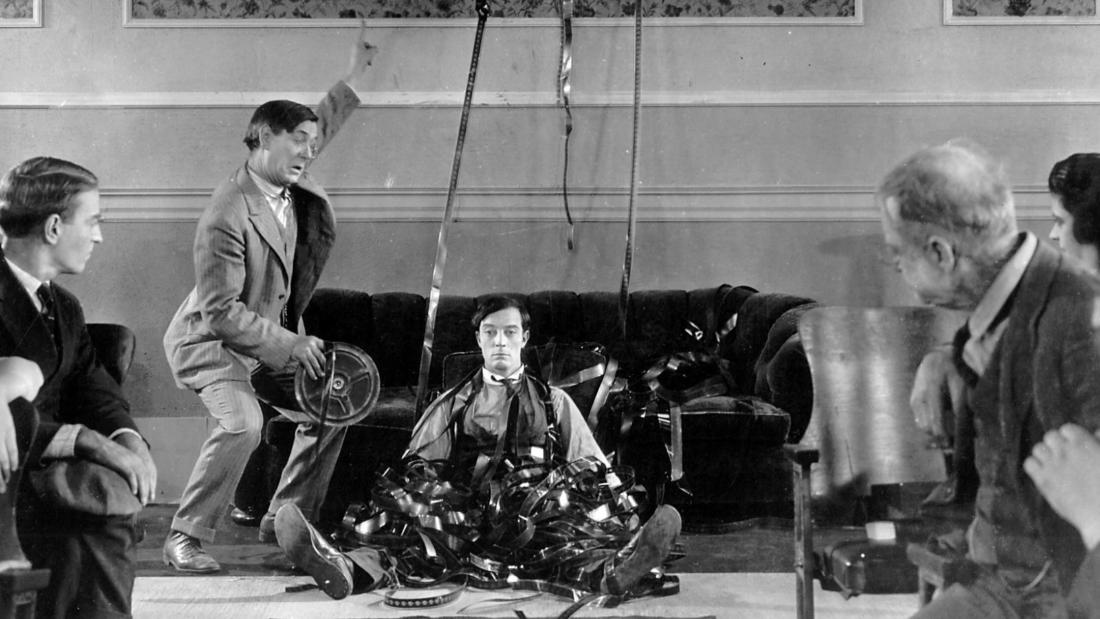 2019
with
Jeannine Madrid
Senior Education Associate, Museum of Science
Sherlock Jr.—

SoS Jr: Optical magic
Program Description
Museum of Science Senior Educator Jeannine Madrid talks about the science of optical illusions and movie magic.
"Sherlock Jr. is a wonderful introduction to silent films for kids...Even viewers who normally don't seek out silent movies or classics in general are in for a treat. Sherlock Jr. is clever, charming, inventive, and full of surprises."
--Commonsense Media (Read the Commonsense Media review here.)
Recommended age: 8+

Presented in partnership with Boston's Museum of Science.
Film Synopsis
A film projectionist who longs to be a detective puts his meagre sleuthing skills to work when he is framed by a rival for stealing his girlfriend's father's pocketwatch.
In this silent 1924 comedy classic, Buster Keaton plays a kindly movie projectionist who longs to be a detective. When his fiancée is robbed by a local thief, the poor projectionist is framed for the crime. Using his amateur detective skills, the projectionist follows the thief to the train station—only to find himself locked in a train car. Disheartened, he returns to his movie theater, where he falls asleep and dreams that he is the great Sherlock Holmes. While he is sleeping, his fiancée does her own detective work.