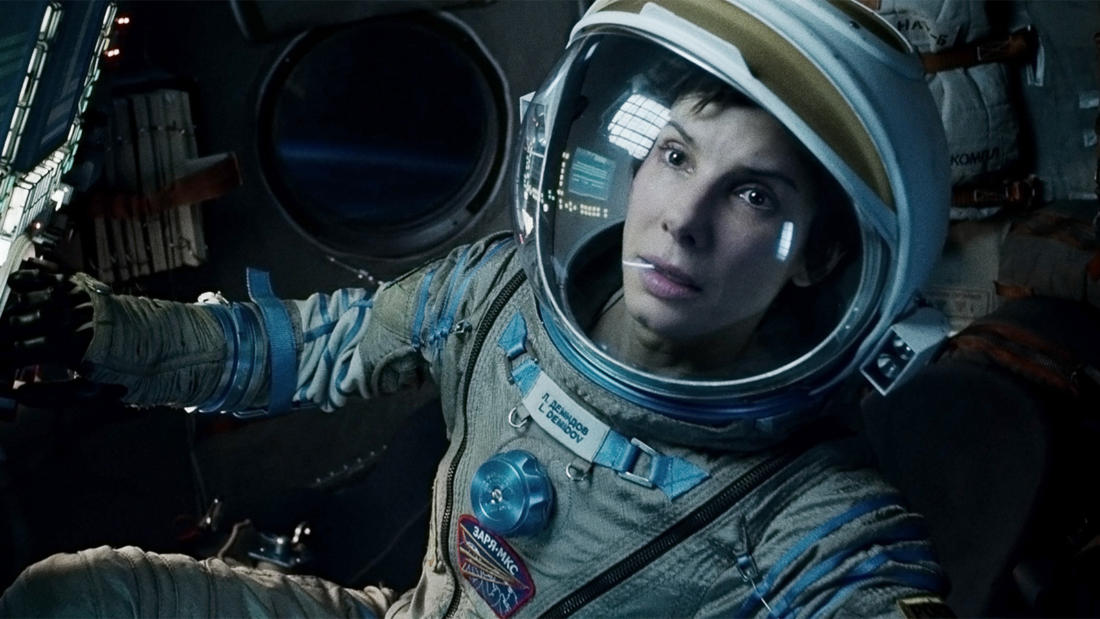 2019
with
University of Iowa physics students
Gravity—

Roasting physics
Program Description
The University of Iowa Society of physics students introduce the film with a "physics roast" (aka PROAST).
Film Synopsis
A medical engineer and an astronaut work together to survive after an accident leaves them adrift in space.
Dr. Ryan Stone (Sandra Bullock) is a medical engineer on her first shuttle mission. Her commander is veteran astronaut Matt Kowalsky (George Clooney), helming his last flight before retirement. During a routine spacewalk, disaster strikes; the shuttle is destroyed, leaving Stone and Kowalsky stranded with no link to Earth and no hope of rescue. As fear turns to panic, they realize that the only way home may be to venture further into space. Gravity received 10 Academy Award nominations, and won seven, including Best Director, Best Cinematography, and Best Visual Effects.