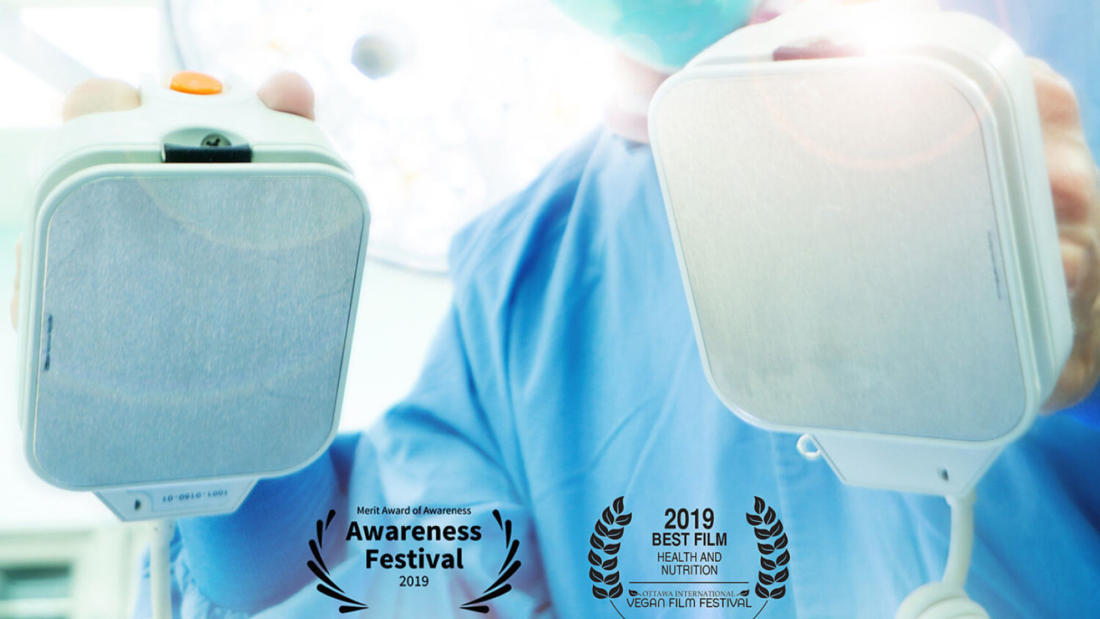 2019
with
Saray Stancic
Physician and CODE BLUE subject/producer
and
Ana Negrón
Physician and CODED BLUE subject; Author of "Nourishing the Body and Recovering Health: The Positive Science of Food"
Code Blue—

Redefining the practice of medicine
Program Description
Lifestyle medicine is a common-sense and evidence-based solution for prevention, management, and reversal of chronic diseases—a solution that resulted in wellness for Dr. Saray Stancic after her multiple sclerosis diagnosis. With lifestyle medicine advocate Dr. Ana Negrón, she discusses how expert physicians are leading the way to improve outcomes through the adoption of lifestyle medicine practices, which require changing antiquated medical school curricula; addressing inadequate government policies; and mitigating the influence of pharmaceutical and food industries.
Film Synopsis
Doctors and leading health experts discuss how lifestyle changes can prevent, manage or reverse chronic diseases.
Would you change your habits to live a longer, healthier life? Code Blue provides the prescription to do just that and reveals why medicine's most powerful tool is almost never prescribed.
The film follows a passionate physician, Dr. Saray Stancic, as she reflects upon her journey from a multiple sclerosis diagnosis to wellness through her own adoption of lifestyle medicine. Dr. Stancic introduces us to expert physicians and scientists who are paving the way to make meaningful and necessary change in our healthcare environment, and in turn, empowering audiences to stand up and reclaim control of their health.

Code Blue reveals lapses in the current state of medicine and provides a common sense solution by featuring the practice of lifestyle medicine to prevent, manage, and reverse chronic diseases. The film presents the hurdles to the proposed shift: antiquated curricula in medical schools, confusion in the media, inadequate government policies, and the underlying influences of the pharmaceutical and food industries.
Banner image courtesy of codebluedoc.com