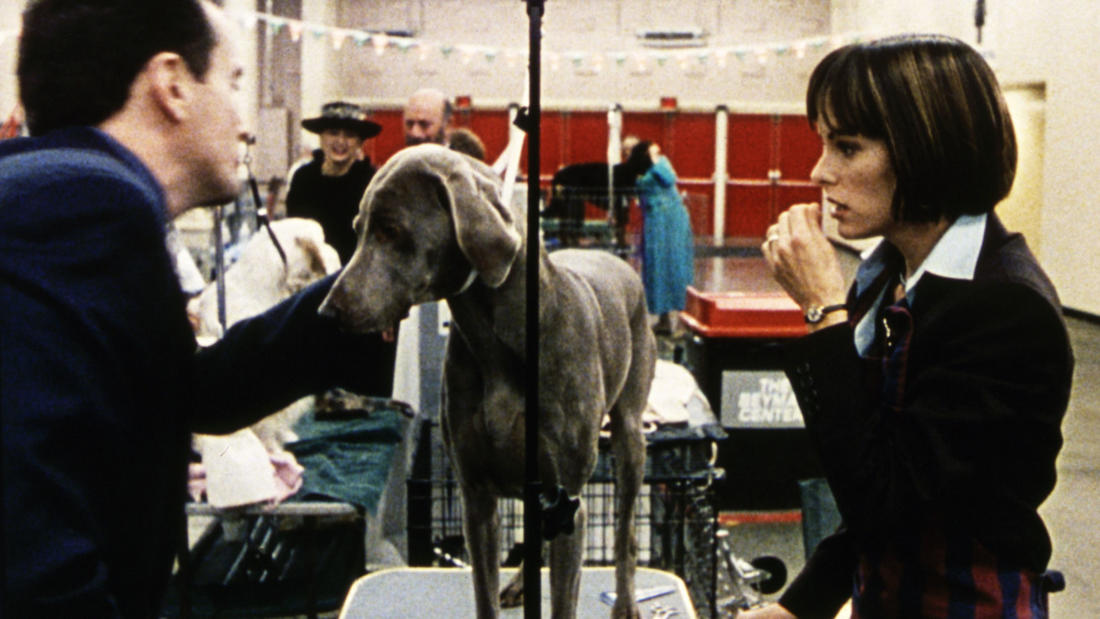 2019
with
Alexandra Horowitz
Author of "Our Dogs, Ourselves: The Story of a Singular Bond" and "Inside of a Dog: What Dogs See, Smell, and Know"; Senior Research Fellow and Adjunct Associate Professor of English and Psychology, Barnard College
Best in Show—

Our dogs, ourselves: The canine-human bond
Program Description
Canine cognition expert Alexandra Horowitz explores the powerful bond between humans and their dogs.
Film Synopsis
A colorful array of characters compete at a national dog show.
The tension is palpable, the excitement is mounting, and the heady scent of competition is in the air in Christopher Guest's (This is Spinal Tap, Waiting for Guffman) hilarious mockumentary. Follow the story of five dogs whose owners are determined to win the coveted "best in show" ribbon at the Mayflower Kennel Club Dog Show, even as their various eccentricities threaten to bring their ambitions to heel.
Banner image courtesy of PHOTOFEST
About the Speaker
Dr. Alexandra Horowitz, associate professor at Barnard College, is the New York Times best-selling author of Inside of a Dog. She has long been interested in understanding the umwelt of other animals, and her research and writing aim to answer the question: what is it like to be a dog?
Copies of her latest book, Our Dogs, Ourselves, are available for purchase at the event.