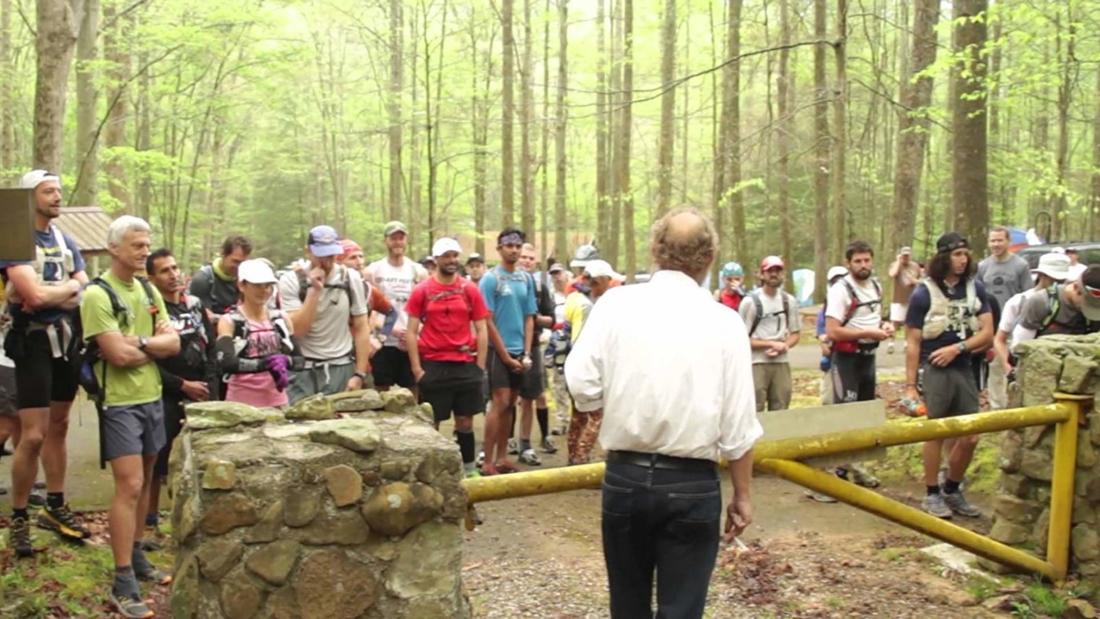 2019
with
S. Kris Braman
Entomology Professor and Department Head, University of Georgia
and
Annika Iltis
Director, THE BARKLY MARATHONS
The Barkley Marathons: The Race That Eats Its Young—

Insects and graceful exits
Program Description
The Barkley Marthon is not the only thing that eats its young. Entomologist Kris Braman explores the strange world of cannibalistic insects. Following the screening, filmmaker Annika Iltis joins the event via video conference for a Q&A.
Film Synopsis
A documentary revealing the sports world's most guarded secret: a cult-like race, inspired by a famous prison escape, that has seen only 10 finishers in its first 25 years.
A tiny town in Tennessee is the most unlikely of places you would expect to find the hardest trail race in the world. The Barkley Marathons only accepts 35 runners each year, via secret application process, and was created by cocky ultrarunner Lazarus Lake, as a mockery of a famously failed 1977 prison escape that lasted 54 hours. On this ever-changing and unmarked course, participants battle through treacherous terrain to find hidden books as proof of following the route. If they make it to the end, they will have climbed and descended twice the height of Mount Everest, in under 60 hours.

Brett Maune, a past finisher, has his sights on making history. John Fegyveresi, an unknown runner who winters in Antarctica, wants to outrun his past. One hopes to break a record, the other to just get back alive, and everyone gets lost.

What follows is an oddly inspiring story where pain has value, failure is spectacular, and it only costs $1.60.
About the Speaker
Dr. Kris Braman joined the University of Georgia Entomology faculty in 1989, after earning degrees from the State University of New York (SUNY) in Forestry and the University of Kentucky. She served as Director of the Georgia Center for Urban Agriculture from 2011 to 2016. She has developed management plans for insects that affect turf and ornamentals; taught General Entomology and Biological Control for undergraduate and graduate students; and provided training for Green Industry Professionals. She has served as President of both the Georgia Entomological Society and the South Eastern Branch of the Entomological Society of America (SEB-ESA).

Dr. Braman has been recognized as a Distinguished Alum of the Entomology Department at the University of Kentucky, as a recipient of SEB-ESA's Distinguished Achievement Award in Horticultural Entomology and as a recipient of the GGIA Environmental Friend of the Year Award. Her journal articles and book chapters reflect her research focus on insect-plant interactions, Integrated Pest Management, and environmental conservation issues. Her studies blend basic and applied components to improve the sustainability and profitability urban plant production and landscape pest management. Her research emphasizes two areas: Identifying and increasing the use of pest resistant and adapted cultivars and integrating natural enemies and alternative control technologies into IPM through enhanced understanding of tritrophic interactions in urban plant systems. Dr. Braman took on an additional role of serving as Interim Assistant Dean of the College of Agricultural and Environmental Sciences at the UGA Griffin campus from October 2014 through October 2015.