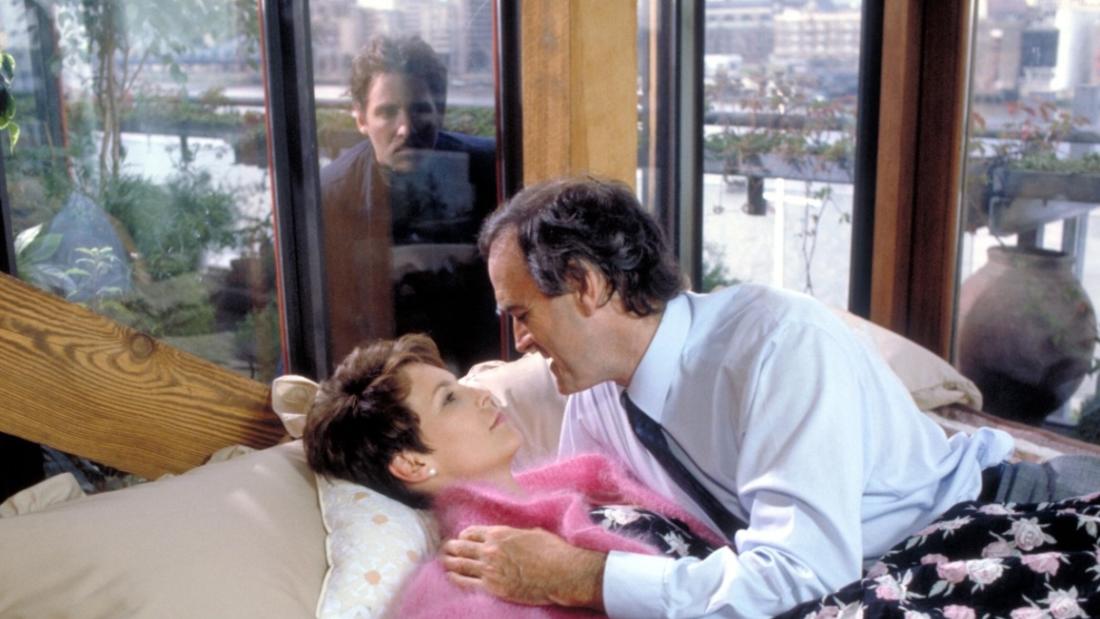 2019
with
Scott McRobert
Professor of Biology, Saint Joseph's University
A Fish Called Wanda—

Gettin' schooled: Social behavior in fish
Program Description
Fish are highly social animals, spending most of their time with groups of other fish. However, fish must choose their shoal-mates wisely, as the costs of swimming with the wrong group could be deadly. In this talk, Scott McRobert discusses his research on shoaling behavior in fish and the factors that influence a fish's choice of social group.
Film Synopsis
In London, four very different people team up to commit armed robbery, then try to doublecross each other for the loot.
Diamond-loving American Wanda (Jamie Lee Curtis) has come to London with her demented, self-loving, and Nietzsche-quoting boyfriend Otto (Kevin Kline) in the hopes of pulling off an armed diamond heist. The couple team up with two Brits, George (Tom Georgeson) and Ken (Michael Palin), a stuttering animal lover who plots to kill his annoying elderly neighbor but keeps knocking off her little dogs, much to his sorrow. After the heist, the conspirators turn on one another in an attempt to keep the loot for themselves, which for Wanda means cozying up to George's lawyer, Archie (John Cleese). Nominated for three Academy Awards, and winning Best Supporting Actor for Kevin Kline, this farcical crime drama combines the zaniness of Monty Python with director Charles Crichton's wry humor in his signature final film.
About the Speaker
Scott McRobert is a professor of biology at Saint Joseph's University in Philadelphia. His research involves examination of the genetic, ecological, and evolutionary foundations of animal behavior. His Biodiversity Laboratory, which resembles a small zoo, houses hundreds of insects, fish, amphibians, and reptiles, and includes assurance colonies of rare and critically endangered species. Dr. McRobert has published more than 75 research articles, and his work has been profiled on 60 Minutes and in the journals Science, Nature, and New Scientist.