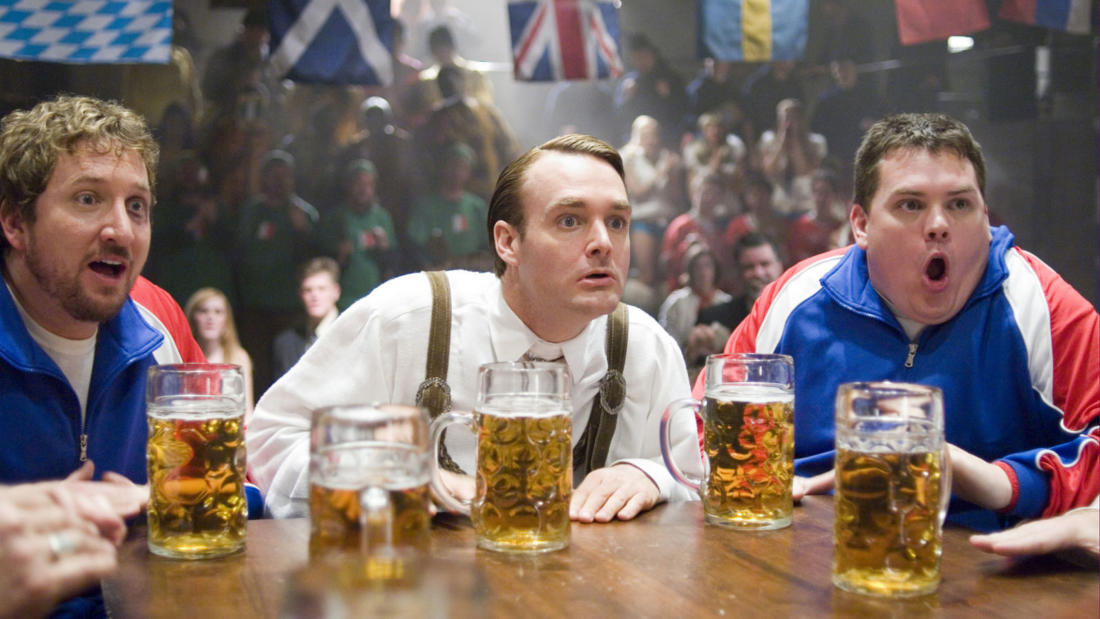 2019
with
Willey Broaddus
Head Brewer, Three Notch'd RVA Collab House
and
Dave Warwick
Founding Brewmaster, Three Notch'd Brewing Company
Beerfest—

Film and fermentation
Program Description
Brewers Dave Warwick and Willey Broaddus discuss the science of fermentation, with Three Notch'd Brewery's Big Screen Brew, a specially brewed ale for the Byrd Theatre's 90th anniversary, on tap.
Film Synopsis
After suffering a humiliating loss in a secret and centuries-old beer-games competition during a visit to Germany's Oktoberfest, two American brothers assemble a team of U.S. brew-lovers and return to Germany for a rematch.
After the death of their grandfather, Johann von Wolfhause, brothers Jan and Todd Wolfhouse travel to Munich to fulfill a family tradition of spreading their grandfather's ashes during Oktoberfest. They are brought to a secret beer competition, the Beerfest, where they are told their great-grandmother was a prostitute and their grandfather stole an old recipe for the best beer in Germany. To get revenge, Jan and Todd return to Colorado, where they recruit college drinking friends to form an American Beerfest team in an effort to take the title.
Image courtesy of PHOTOFEST