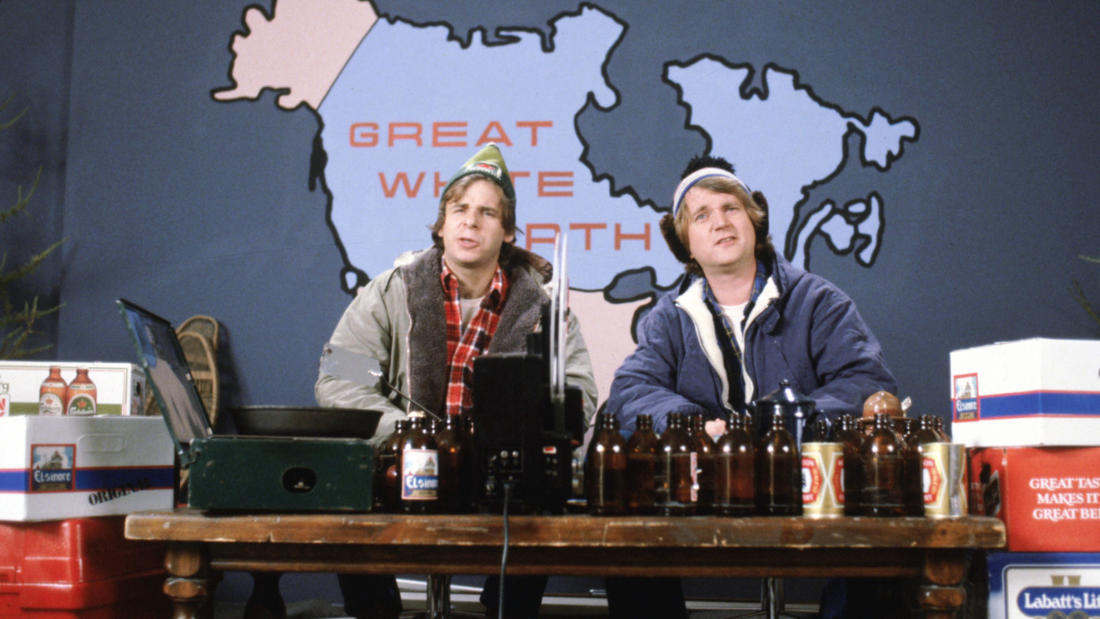 2019
with
Matthew Farber
Assistant Professor of Biology, University of the Sciences; Director, University of the Sciences Brewing Science Certificate program
Strange Brew—

Biology on tap
Program Description
Biology professor and beer scientist Dr. Matthew Farber explores the remarkable processes that turn humble ingredients into one of the world's most beloved beverages.
Film Synopsis
In their quest for free beer, bumbling Canadian brothers Bob and Doug McKenzie wind up working at the Elsinore Brewery. The hapless lads uncover a sinister mind-control plot spearheaded by Brewmeister Smith and must stop the scheme, while drinking plenty of their favorite sudsy beverage.

Originating as characters on SCTV (Canada's answer to Saturday Night Live), dopey brothers Bob and Doug McKenzie (Rick Moranis and Dave Thomas) quickly caught on in the Great White Way and abroad, lodging a particular brand of hockey-loving Canadian yokel into the cultural imagination. Their inspired idiocy comes to the big screen in this hilarious romp, which finds the McKenzie brothers on an quest for free beer that variously involves flying dogs, vengeful ghosts, and brainwashed mental patients. Along the way they also stumble upon a plot by Brewmeister Smith (Max von Sydow), an evil genius intent on turning the world's population into violent drones by lacing bottles of beer with mind control drugs. Luckily for the fate of mankind, our unlikely heroes have never encountered a hairy situation that they can't drink their way out of (literally), and their bumbling adventures make STRANGE BREW a cult classic only a complete hoser would miss.

About the Speaker
Dr. Matthew Farber, Assistant Professor of Biology, is the founder and director of the Brewing Science Certificate program at the University of the Sciences in Philadelphia. His research focuses on innovative applications of biotechnology for the improvement of beer production, and he is an inventor on two provisional patents related to beer quality. Dr. Farber is the co-author of Mastering Brewing Science: Beer Production and Quality, to be published in Fall 2019 by Wiley. He received a PhD in Molecular and Cellular Biology from the University of Pittsburgh. He loves beer foam and dislikes "juicy" as a beer descriptor.