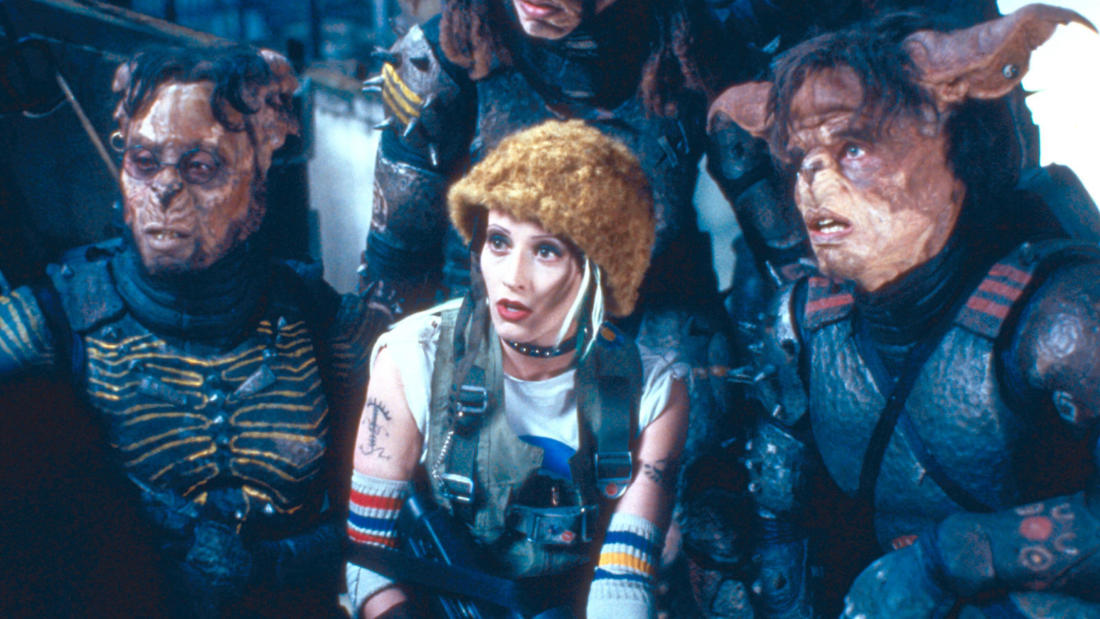 2019
with
Lonny Grafman
Instructor of Environmental Resources Engineering and Appropriate Technology, Humboldt State University
Tank Girl—

Apocalyptic technologies
Program Description
Community-based technology expert Lonny Grafman compares popular cinema with the real-life science of how to survive, or maybe even prevent, an apocalypse.
Film Synopsis
Riding a war tank, Tank Girl fights against the tyranny of a mega-corporation that dominates the remaining potable water supply of a post-apocalyptic Earth.
After a comet disrupts the rain cycle of Earth, the planet has become a desolate, barren desert by the year 2033. With resources scarce, Kesslee (Malcolm McDowell)—head of the powerful and evil Water & Power Corporation, the de facto government—has taken control of the water supply. Unwilling to cower under Kesslee's tyrannical rule, a pair of outlaws known as Tank Girl (Lori Petty) and Jet Girl (Naomi Watts) rise up, joining the mysterious rebel Rippers to destroy the corrupt system.

About the Speaker
Lonny Grafman is an Instructor of Environmental Resources Engineering and Appropriate Technology at Humboldt State University, Founder and President of the Appropedia Foundation, and the Advisor for the epi-apocalyptic city art projects, Waterpod, Flock House, and WetLand.
Lonny has led teams all over the world assisting communities with sustainability projects including the use of solar power to improve cookstoves, micro-hydro power, rainwater catchment, and constructing plastic bottle schoolrooms. He believes the most vital component to sustainability is community.