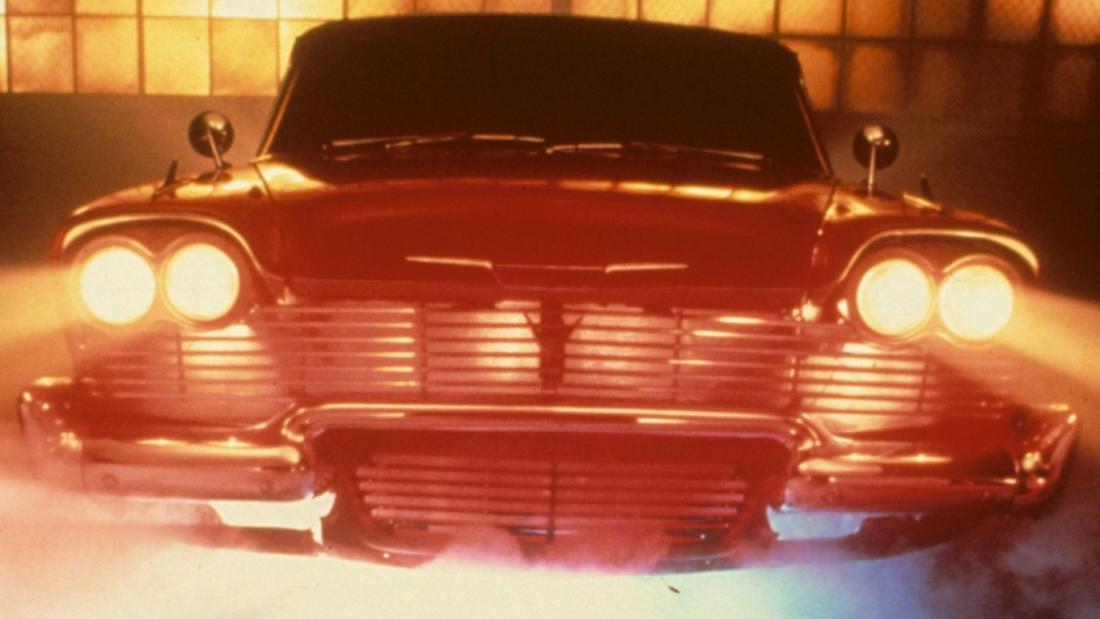 2018
with
Joydeep Biswas
Assistant Professor of Information and Computer Sciences, University of Massachusetts Amherst
Christine—

The radical future of self-driving cars
Program Description
Machines with minds of their own? Cars that can drive themselves? While much of current science of tomorrow has been predicted by yesterday's science fiction, it turns out that in some ways, even science fiction could not imagine what we are capable of today! Robotics engineer Joydeep Biswas shares what autonomous machines are capable of, drawing on anecdotes from his work on real robots and on classic scenes from sci-fi.
Film Synopsis
A 17-year-old nerd is consumed by passion for Christine: a red-and-white 1958 Plymouth Fury whose unique standard equipment includes a vengeful evil presence that will destroy anyone who tries to come between them.
Nerd Arnie Cunningham is unpopular and victimized...until he buys a junked 1958 Plymouth Fury named Christine. As he obsessively rebuilds her, Arnie and Christine are both transformed into 1950s greaser dreams, to the alarm of Arnie's jock friend, Dennis. After a gang of bullies deface Christine, the auto restores herself to perfect condition and begins killing them off one by one. Determined to stop the deaths, Dennis and Arnie's new girlfriend, Leigh, decide that they must destroy Christine to save their friend. Based on the book by Stephen King and featuring a soundtrack of early rock 'n' roll hits, Christine has become a cult horror classic.

Photo courtesy of PHOTOFEST
About the Speaker
Dr. Joydeep Biswas's work is on self-sufficient autonomous mobile robots working in human environments, performing tasks accurately and robustly. In support of this work, Dr. Biswas is interested in research in perception, planning, and control applied to autonomous mobile robots. As a PhD student, he was the recipient of a 2015 Siebel Scholarship, which reward the top students in prestigious graduate programs in business, computer science, bioengineering, and energy science. He has served on the program committee for the RoboCup Symposium, and continues to serve on the executive committee of the RoboCup Small Size League.