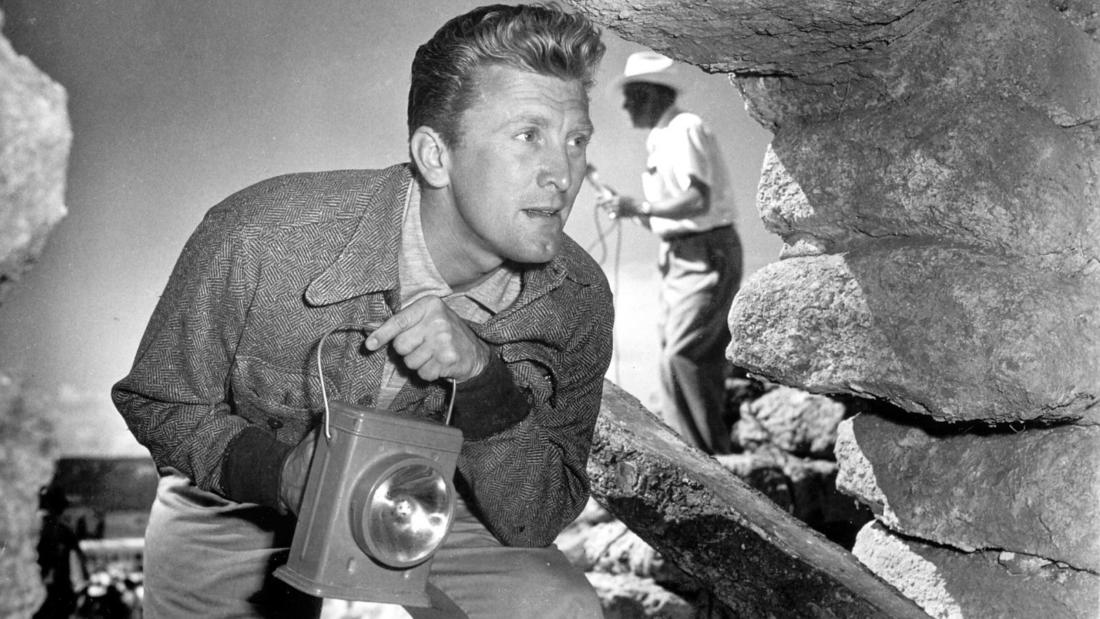 2018
with
Deb Roy
Associate Professor of Media Arts and Sciences, MIT
Ace in the Hole—

How fake news spreads
Program Description
MIT Media Lab professor Deb Roy talks about the spread of true and false news online.
Film Synopsis
An amoral newspaper reporter washes up in dead-end Albuquerque, happens upon the scoop of a lifetime, and will do anything to keep getting headlines.
With flaws that outweigh his talent, reporter Chuck Tatum (Kirk Douglas, in the fiercest performance of his career ) has bounced across the country from job to job. Winding up in New Mexico, Tatum gets work from the local newspaper, but finds that there's not much in the way of pressing news. However, when Tatum catches wind of a treasure hunter (Richard Benedict) trapped in a mineshaft, he turns the story into a media sensation. Soon Tatum is using unscrupulous tactics to draw out the situation, an approach that comes back to haunt him.
Billy Wilder's Ace in the Hole is one of the most scathing indictments of American culture ever produced by a Hollywood filmmaker. This follow-up to Sunset Boulevard is an even darker vision, a no-holds-barred exposé of the American media's appetite for sensation that has gotten only more relevant with time.
Photo courtesy of PHOTOFEST
About the Speaker
Deb Roy is an Associate Professor at MIT where he directs the Laboratory for Social Machines based at the Media Lab. His lab explores new methods in media analytics (natural language processing, social network analysis, speech, image, and video analysis) and media design (information visualization, games, communication apps) with applications in children's learning and social listening.
Roy is also co-founder and chairman of Cortico, a not-for-profit media technology company that is developing media technologies and services with the aim of improving the health of discourse in the public sphere.
He was co-founder and CEO of Bluefin Labs, a social TV analytics company, which MIT Technology Review named as one of the 50 most innovative companies of 2012. Bluefin was acquired by Twitter in 2013, Twitter's largest acquisition at the time. From 2013 to 2017, Roy served as Twitter's chief media scientist. In this role, he guided Twitter's product strategy and led the transition of the Bluefin team to become a global data science capability for the platform.
An author of over 130 academic papers, his popular TED talk Birth of a Word presents his research into his own son's language development that led to new ideas in media analytics. A native of Canada, Roy received a Bachelor of Applied Science (computer engineering) from the University of Waterloo and a PhD in Media Arts and Sciences from MIT.