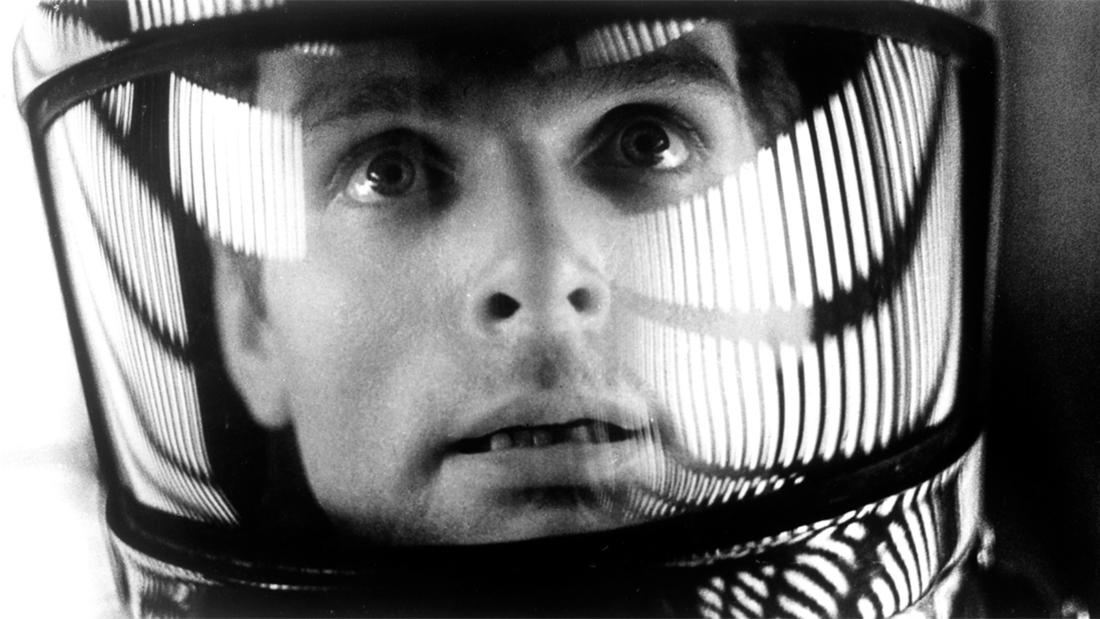 2018
moderated by
Heather Berlin
Assistant Clinical Professor of Psychiatry, Icahn School of Medicine at Mount Sinai
with
Keir Dullea
Award-winning actor; portrayed Dave Bowman in 2001: A SPACE ODYSSEY
and
Dan Richter
Actor, choreographer, mime; portrayed Moonwatcher in 2001: A SPACE ODYSSEY
and
Michael Benson
Author of "Space Odyssey: Stanley Kubrick, Arthur C. Clarke, and the Making of a Masterpiece"
2001: A Space Odyssey—

Space Odyssey: An AI masterpiece?
Program Description
Actor Keir Dullea, who faced off against HAL in 2001 as astronaut Dave Bowman, converses with Daniel Richter, who played the man-ape Moonwatcher, and Michael Benson, author of the new book Space Odyssey: Stanley Kubrick, Arthur C. Clarke and the Making of a Masterpiece. The discussion is moderated by neuroscientist Heather Berlin, and focuses on the making of the film and its depiction of artificial intelligence. Following the talk, Michael Benson signs copies of his book.
Film Synopsis
Humanity finds a mysterious, obviously artificial object buried beneath the Lunar surface and, with the intelligent computer HAL 9000, sets off on a quest.
Dr. Dave Bowman (Keir Dullea) and other astronauts are sent on a mission to discover the origin of a mysterious monolith discovered beneath the Lunar surface. As the team heads toward Jupiter, their ship's computer system, HAL, begins to display increasingly strange behavior, leading to a tense showdown between man and machine that results in a mind-bending trek through space and time. Director Stanley Kubrick's adaptation of Arthur C. Clarke's best-selling book is a landmark production, perhaps the most respected science-fiction film of all time. The groundbreaking special effects and trippy visuals offer a mix of imagination and science, and the film itself serves as a profound commentary on man's relation to machines, the universe, and life itself.
About the Speaker
Heather Berlin is a cognitive neuroscientist and psychiatry professor at the Icahn School of Medicine at Mount Sinai. Dr. Berlin co-hosts Startalk All-Stars with Neil DeGrasse Tyson. She recently co-wrote and starred in the acclaimed Off-Broadway show Off The Top about the neuroscience of improvisation.
Dr. Berlin conducts research to better understand the neural basis of impulsivity, compulsivity, and emotion, with the goal of more targeted treatment. She is also interested in the neural basis of consciousness and dynamic unconscious processes.

Keir Dullea is an award-winning actor best known as Dave Bowman, the mission leader in Stanley Kubrick's 2001: A Space Odyssey. Dullea made his film debut in Hoodlum Priest (1961), and for his role in David and Lisa (1962) he won a Golden Globe for Most Promising Newcomer. His recent films include Farenheit 451 (2018), with Michael B. Jordan; Infinitely Polar Bear (2015), with Mark Ruffalo and Zoe Saldana; The Accidental Husband (2008), in which he played opposite Isabella Rossellini; and Robert DeNiro's The Good Shepherd (2006). Dullea recently starred in three seasons of Aaron Paul's Hulu original The Path. On stage, Dullea has starred in numerous acclaimed productions, including as F. Scott Fitzgerald in The Other Side of Paradise (1992) and as Don Baker in Butterflies Are Free (1969), alongside Blythe Danner.
Dan Richter is best known for playing Moonwatcher, the man-ape, in the opening sequence of Stanley Kubrick's 2001: A Space Odyssey, which he also choreographed. Richter has had a long career as a mime, choreographer, actor, director, producer, and memoirist. His book Moonwatcher's Memoir (Carroll & Graf, 2001) is about his role in 2001. Richter's 2012 memoir The Dream is Over (Quartet Books, 2012) describes the years he spent living and working with John Lennon and Yoko Ono.
Michael Benson is an artist, filmmaker, and writer. His new book Space Odyssey: Stanley Kubrick, Arthur C. Clarke, and the Making of a Masterpiece (Simon & Schuster, 2018) was called by Kirkus "essential for students of film history, to say nothing of Kubrick's most successful movie." Benson is also author of Cosmigraphics: Picturing Space Through Time (Abrams, 2014), and contributes to publications including The New Yorker, The New York Times, The Washington Post, and Rolling Stone.