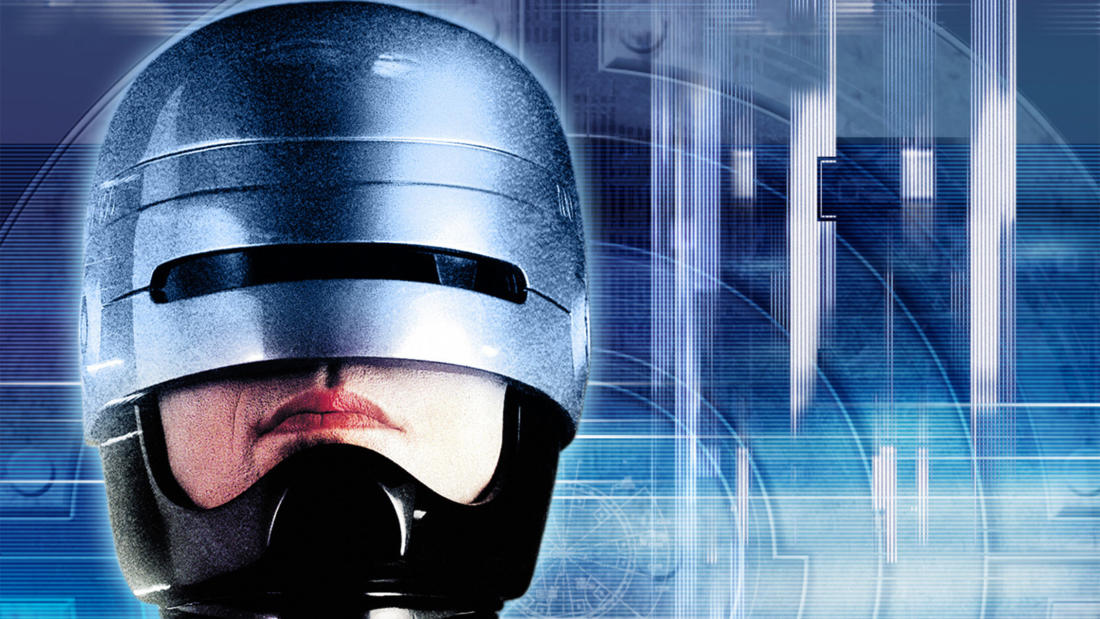 2018
with
Peter Smith
Affiliated Faculty at Limbitless Solutions; Professor of Game Design, Nicholson School of Communication & Media, University of Central Florida
RoboCop—

Robotics, prosthetics, and the bionic human
Program Description
Game design expert Peter Smith, creator of training games for children learning to use prosthetics, discusses robotic limbs and the potential of this partnership of human and machine.

Film Synopsis
In a dystopic and crime-ridden Detroit, a terminally wounded cop returns to the force as a powerful cyborg haunted by submerged memories.
In a violent, near-apocalyptic Detroit, evil corporation Omni Consumer Products wins a contract from the city government to privatize the police force. To test their crime-eradicating cyborgs, the company leads street cop Alex Murphy (Peter Weller) into an armed confrontation with crime lord Clarence Boddicker (Kurtwood Smith) so they can use his body to support their untested RoboCop prototype. But when RoboCop learns of the company's nefarious plans, he turns on his masters. Cited as one of the best films of 1987, this cyberpunk action flick spawned a franchise that included two sequels, a television series, a remake, two animated TV series, a mini-series, video games, and a number of comic book adaptations.
About the Speaker
Dr. Peter Smith is affiliated faculty with Limbitless Solutions, creators of expressive 3D printed prosthetic arms for children. Peter is a professor of game design in the Nicholson School of Communication & Media at the University of Central Florida with over 15 years of experience developing games for education and training. Peter leads the development of training games that teach the kids to use their prosthetic arms at Limbitless.