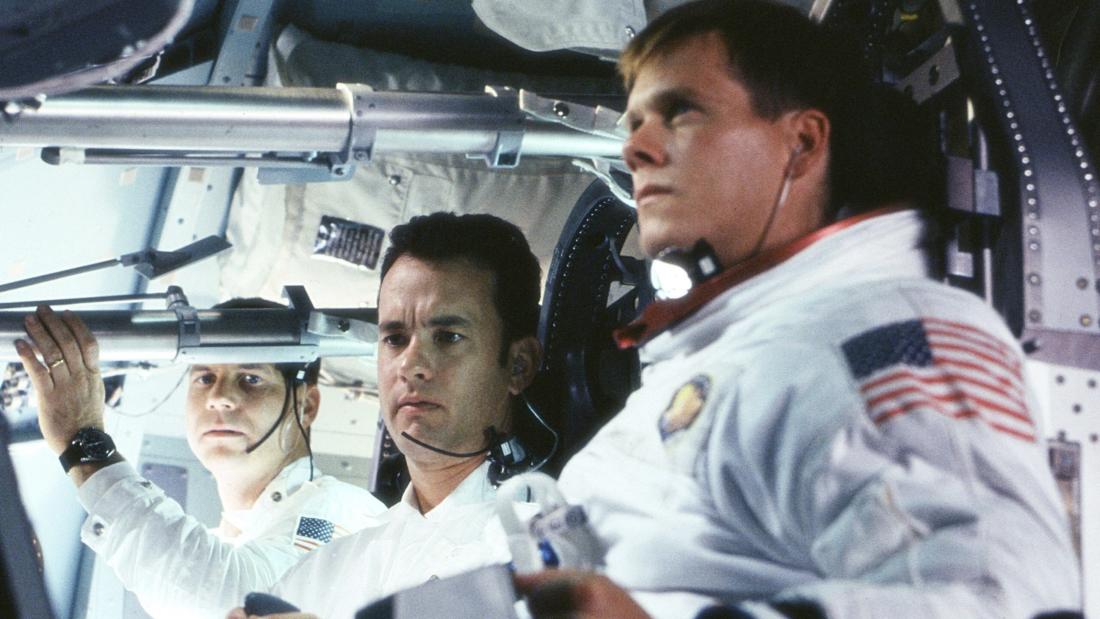 2018
with
Fred Haise
Apollo 13 astronaut (retired), NASA
and
Gerry Griffin
Apollo 13 Flight Director (retired), NASA
and
Jerry Bostick
Flight Controller (retired), NASA
and
Sy Liebergot
Flight Controller (retired), NASA
Apollo 13—

Remembering Apollo 13
Program Description
Astronauts and engineers from the Apollo 13 reflect on the nearly tragic moon mission. Part of Tuscon's annual Spacefest festival.
Film Synopsis
NASA must devise a strategy to return Apollo 13 to Earth safely after the spacecraft undergoes massive internal damage putting the lives of the three astronauts on board in jeopardy.
"Houston, we have a problem."
Astronaut Jim Lovell (Tom Hanks) leads command module pilot Jack Swigert (Kevin Bacon) and lunar module driver Fred Haise (Bill Paxton) on what is slated as NASA's third lunar landing mission. All goes smoothly until the craft is halfway through its mission, when an exploding oxygen tank threatens the crew's oxygen and power supplies. As the courageous astronauts face the dilemma of either suffocating or freezing to death, Mattingly and Mission Control leader Gene Kranz (Ed Harris) struggle to find a way to bring the crew back home, all the while knowing that the spacemen face probable death once the battered ship reenters the Earth's atmosphere. Directed by Ron Howard, Apollo 13 was nominated for nine Academy Awards.