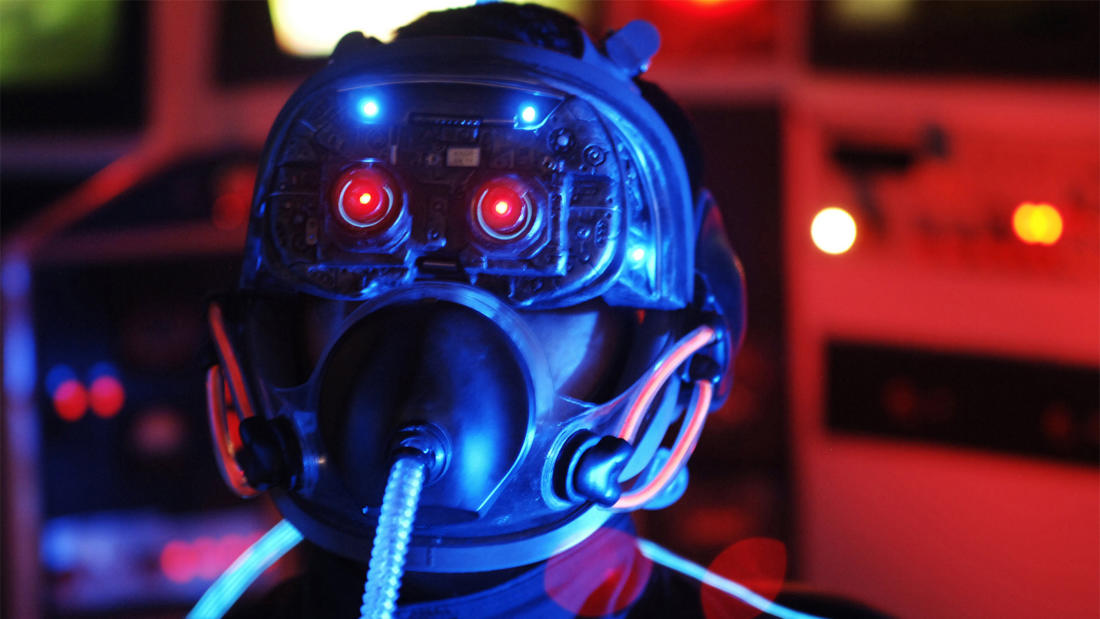 2018
with
Emory Craig
Co-founder and partner, Digital Bodies
Sleep Dealer—

Real life? The ethics of nonfiction storytelling in VR
Program Description
Virtual Reality consultant Emory Craig discusses the ethics of nonfiction storytelling in Artificial Intelligence and Virtual Reality landscapes, and how those stories interact with and impact human memory.
Film Synopsis
The near future. Like tomorrow. In a world marked by closed borders, corporate warriors, and a global computer network, three strangers risk their lives to connect, break through the barriers of technology, and unseal their fates.
Memo (Luis Fernando Peña) is a hacker living an impoverished existence in a degraded Mexico of the future. When his hacking activities are discovered, the military attacks his home, and Memo is forced to flee to Tijuana. There, he meets Luz (Leonor Varela), a journalist who plugs her body into the Internet and sells her memories for others to download. When Luz takes on a mysterious assignment and Memo lands a job in a high-tech factory—which connects his nervous system to a robot based in the U.S.—they descend into a cyber-nightmare and discover a deadly truth.
About the Speaker
Emory Craig is co-founder and partner at Digital Bodies, an international consulting group focusing on the impact and use of Virtual Reality and wearable technologies in business, education, and entertainment. As a futurist, writer, and frequent conference speaker, he at once fascinated and concerned by the potential of immersive technologies to transform human experience. His background spans both higher education and the art world, and he is an active participant in the NYC startup community.