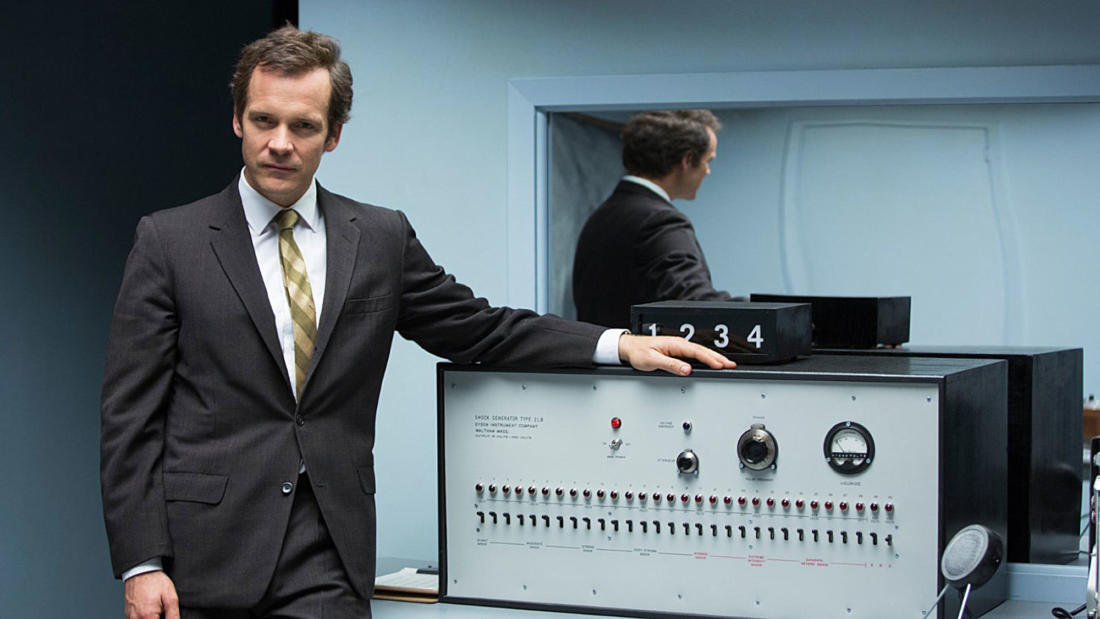 2018
with
Jonathan D. Moreno
David And Lyn Silfen University Professor Of Ethics, Department of Medical Ethics and Health Policy, University of Pennsylvania
Experimenter—

Obedience to authority
Program Description
Jonathan D. Moreno leads a post-screening discussion about the historical context and critical response to Stanley Milgram's notorious study, as well as the function of role playing in these famous experiments.
Film Synopsis
In 1961, famed social psychologist Stanley Milgram conducted a series of radical behavior experiments that tested ordinary humans willingness to obey authority.
Based on a true story, the film follows famed social psychologist Stanley Milgram (Peter Sarsgaard), who in 1961 conducted a series of radical behavior experiments that tested ordinary humans' willingness to obey by using electric shock. The story traces Milgram's life, from meeting his wife Sasha (Winona Ryder) through his controversial experiments that sparked public outcry.
About the Speaker
Jonathan D. Moreno is a Penn Integrates Knowledge university professor at the University of Pennsylvania, holding the David and Lyn Silfen chair. He is also Professor of Medical Ethics and Health Policy, of History and Sociology of Science, and of Philosophy.
His most recent book, Impromptu Man: J.L. Moreno and the Origins of Psychodrama, Encounter Culture, and the Social Network, the life and times of his father the psychiatrist J.L. Moreno, was named a "#1 new release" by Amazon.com. Moreno's previous book, The Body Politic: The Battle Over Science in America, was named a Best Book of 2011 by Kirkus Reviews. He is currently working on a book for W.W. Norton on the history and philosophy of bioethics with Penn president Dr. Amy Gutmann.
In 2008-09 Moreno served as a member of President Barack Obama's transition team. His work has been cited by Al Gore and was used in the development of the screenplay for "The Bourne Legacy." His online neuroethics course drew more than 36,000 registrants in 2013. Moreno's writings have been translated into Chinese, German, Japanese and Portugese. The American Journal of Bioethics has called him "the quietly most interesting bioethicist of our time."
Moreno received his Ph.D. in philosophy from Washington University in St. Louis.