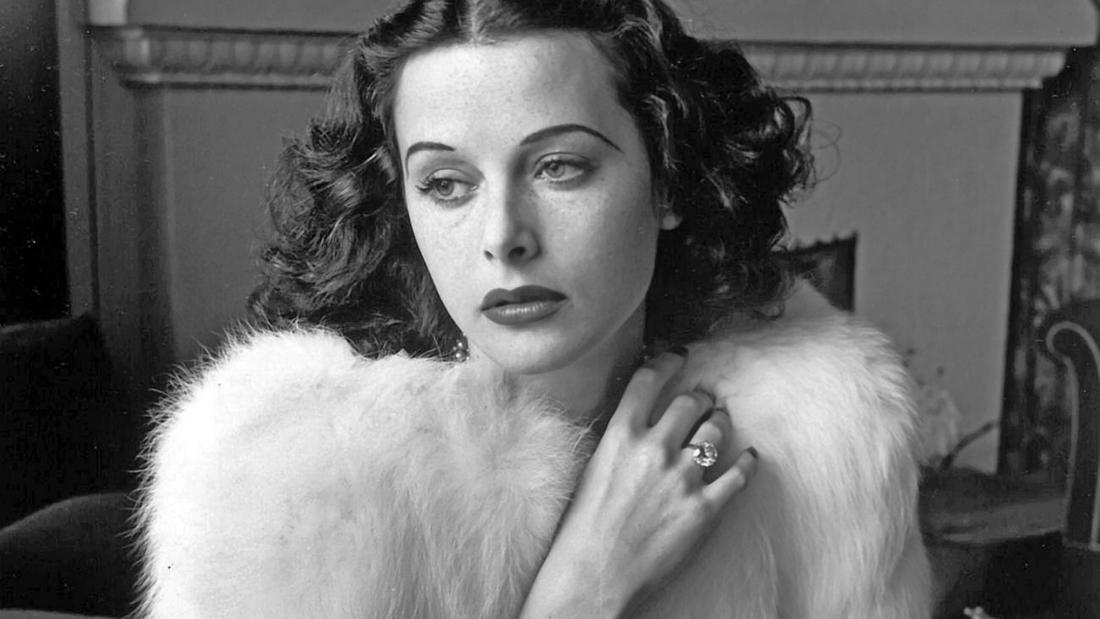 2018
with
Gerardine Botte
Russ Professor of Chemical and Biomolecular Engineering, Ohio University
Bombshell: The Hedy Lamarr Story—

Water disinfection: A story of collaboration, hopping, and stealing
Program Description
Engineer, inventor, and entrepreneur Gerri Botte shares the story of developing new technologies for cleaning water.
Film Synopsis
This documentary reveals the Hedy Lamarr hidden behind the famously beautiful Hollywood star's glamorous image: a technological trailblazer whose inventions form the basis of modern WiFi, GPS, and Bluetooth systems.
Startlet. Screen Siren. The Most Beautiful Woman in the World. All phrases used to describe 1940's Hollywood actress Hedy Lamarr. Alexandra Dean's illuminating documentary adds Inventor to the list. Known for her matchless beauty and electric screen persona, Lamarr's legion of fans never knew she possessed such a beautiful mind. An Austrian Jewish émigré who acted by day and drew mechanical and electronic inventions by night, Lamarr came up with a "secret communication system" to help the Allies to beat the Nazis. Weaving in Lamarr's own voice from archival recordings, Dean reveals how Lamarr gave her patent to the Navy, received no credit for her contributions, and wound up impoverished in her latter years. Bombshell: The Hedy Lamarr Story is a film for lovers of history, Hollywood, and science.
-Tribeca Film Festival
About the Speaker
Gerardine (Gerri) Botte is the Russ Professor of Chemical and Biomolecular Engineering and a University Distinguished Professor at Ohio University, as well as the founder and director of the university's Center for Electrochemical Engineering Research, and the founder and director of the Consortium for Electrochemical Processes and Technology, an Industry University Cooperative Research Center.
In addition to being a professor and a scientist, Dr. Botte is a prolific inventor, entrepreneur, and visionary. In 2014, she was named a Fellow of the Electrochemical Society for her contributions and innovation in electrochemical processes and engineering. She became a Chapter Fellow of the National Academy of Inventors in 2012. In 2010, she was named a Fellow of the World Technology Network for her contributions on the development of sustainable and environmental technologies. Dr. Botte has 171 publications including peer-reviewed journals, book chapters, 48 granted patents (in the US, Canada, Japan, China, and other countries) and 30 pending patent applications.

Dr. Botte and members of her research group are focusing on developing solutions for some of the world's greatest challenges related to food, water, and energy. Example projects include: hydrogen production from ammonia, urea, biomass, and coal, synthesis of carbon nanotubes and graphene, water remediation and disinfection, selective catalytic reduction, ammonia synthesis, electrochemical conversion of CO2 to high value products, novel electrolytes for thermal batteries, and advanced electrowinning. Dr. Botte is also an entrepreneur, she has been involved in the commercialization of technologies and has founded and co-founded companies. She received her Ph.D. in 2000 and M.E. in 1998, both in chemical engineering, from the University of South Carolina. Prior to graduate school, Dr. Botte worked as a process engineer in a petrochemical plant; she was involved in the production of fertilizers and polymers. Dr. Botte received her B.S. in chemical engineering from Universidad de Carabobo (Venezuela) in 1994.

This event is also sponsored by the Kennedy Lecture Series as part of the Athena Cinema's Women Pioneer Series.