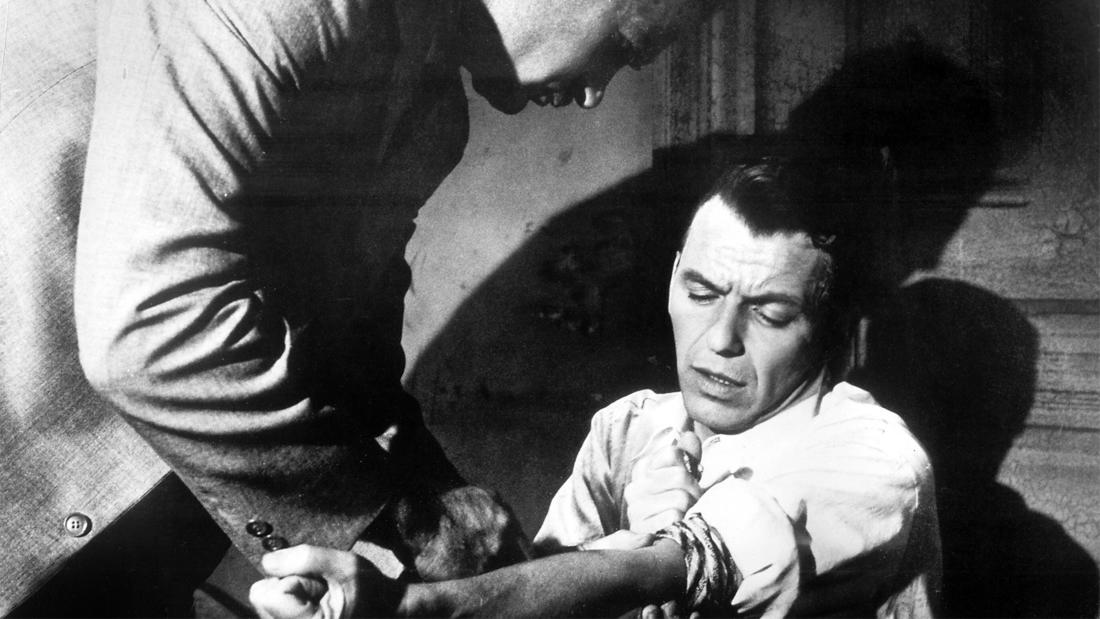 2018
with
Lori Holleran Steiker
Steve Hicks Professor of Addiction, Recovery, and Substance Abuse Services, Steve Hicks School of Social Work at the University of Texas
The Man with the Golden Arm—

Fighting addiction
Program Description

What makes addiction such a serious illness, and so difficult to cure? A discussion with addiction services expert Lori Holleran Steiker.
Film Synopsis
A strung-out junkie deals with daily demoralizing drug addiction while a crippled wife and card sharks continue to pull him down.
When illegal card dealer and recovering heroin addict Frankie Machine (Frank Sinatra) is released from prison, he is determined to get his life back on track. Equipped with only an old drum set and dreams of becoming a professional musician, Frankie seeks honest work. But when his former boss, second-string swindler Schwiefka (Robert Strauss), and Frankie's old drug dealer, Louie (Darren McGavin), re-enter his life, Frankie finds himself succumbing to old habits. His greedy, wheelchair-bound wife, Zosch (Eleanor Parker), only adds to his troubles. The woman he really loves, Molly (Kim Novak), stands by him. But when Louie is killed, the police believe Frankie is the man responsible and go after him. Because of its taboo subject matter, the Motion Picture Association of America refused to grant Otto Preminger's film a seal of approval. However, The Man with the Golden Arm was an enormous critical success, earning praise for its exploration of the agonies of addiction, as well as three Academy Award nominations.