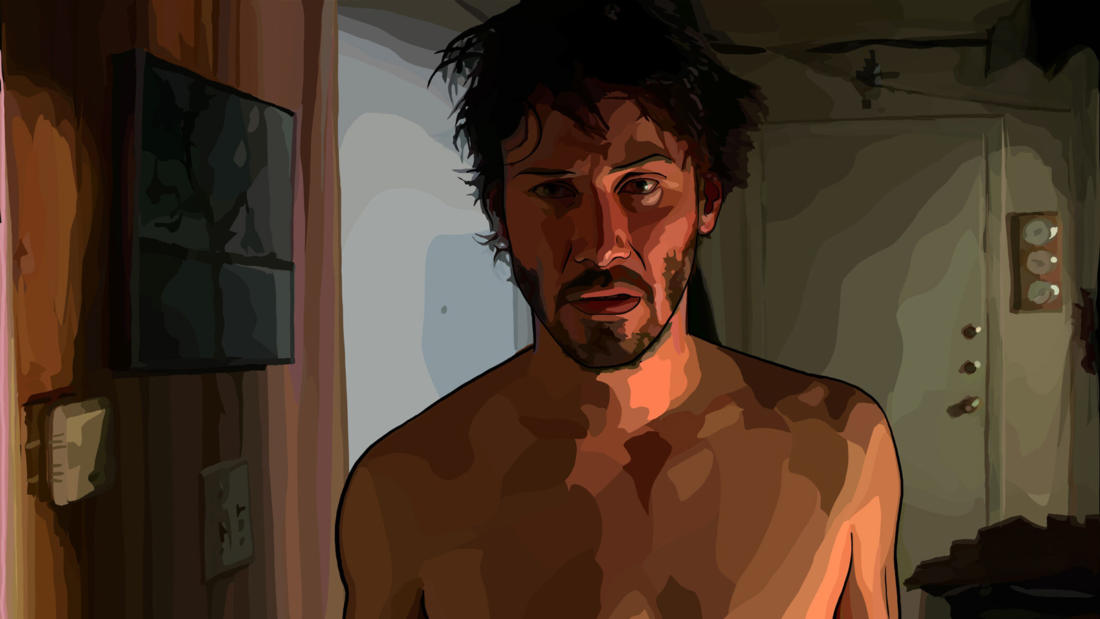 2018
with
Jeff McSpadden
Founder, Prime8
A Scanner Darkly—

Experiencing addiction through VR
Program Description
Jeff McSpadden, founder of the immersive media studio Prime8, discusses how Prime8 builds virtual reality stories and introduces his latest project: a VR experience that shows users what it means and how it feels to be addicted.
Film Synopsis
An undercover cop in a not-too-distant future becomes involved with a dangerous new drug and begins to lose his own identity as a result.
Based on the novel of the same name by Philip K. Dick, A Scanner Darkly tells the story of a near-future dystopia in which America has virtually lost the war on drugs. Robert Arctor (Keanu Reeves), a narcotics cop in Orange County, California, is undercover so deep that he has become an addict. He is wooing Donna (Winona Ryder), a dealer, to ferret out her supplier. At the same time, he receives orders to spy on his housemates (Robert Downey Jr., Woody Harrelson, Rory Cochrane), one of whom is suspected of being Donna's biggest customer.
Photo credit: Warner Brothers
About the Speaker
Jeff McSpadden is a musician and tech entrepreneur who has spent decades as a professional composer, mastering the skills to craft audio-led, emotional experiences for film, television, advertising, and new media. His compositions can be heard in television series and network promos on NBC, CBS, PBS, HBO, AMC, A&E, FX, Nat Geo, and History. Commercial clients have included Mercedes-Benz, Verizon, Toshiba, L.L. Bean, Ford, Progressive, and Nabisco, as well as a variety of independent films, digital media, and album projects. He is the founder of Prime8, a creative lab developing immersive audiovisual projects, and has recently launched Composure, an audio-focused brand creating immersive experiences for stress relief. Prime8's next project harnesses the power of virtual reality storytelling, along with data research and data visualization, to teach the non-addicted public what it means and feels like to be addicted.