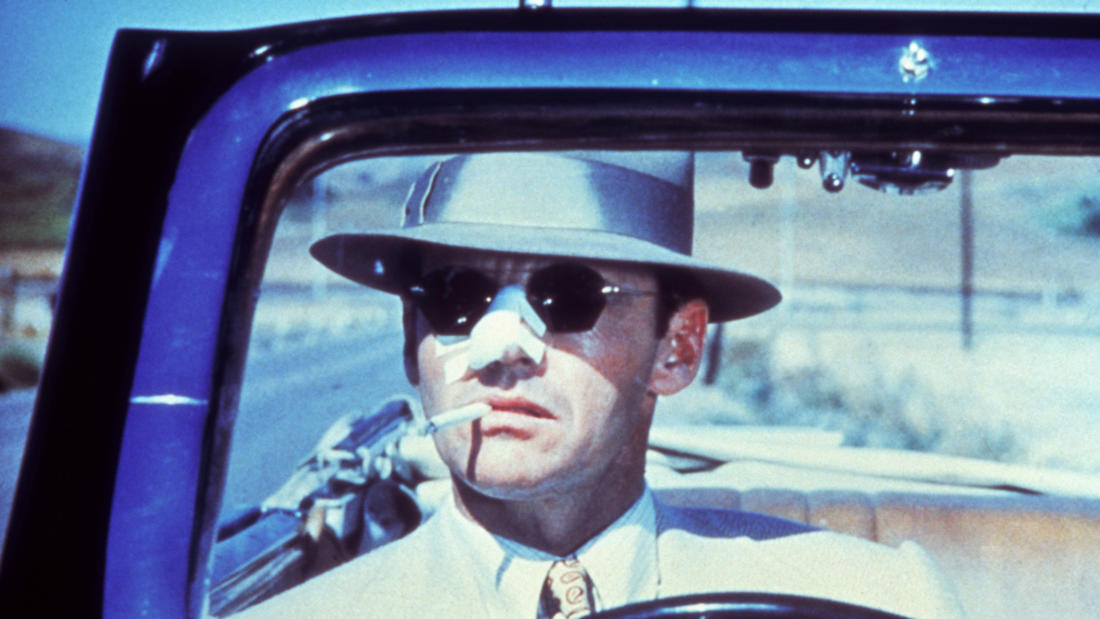 2018
with
Anita Milman
Associate Professor of Environmental Conservation, University of Massachusetts Amherst
Chinatown—

Dividing the waters: Human responses to limited resources
Program Description
How can we manage our resources for a future made uncertain by climate change? Dr. Anita Milman discusses how we share, innovate, and compete in times of abundance and scarcity. Part of the 2018 National Evening of Science on Screen.

Film Synopsis
A private detective hired to expose an adulterer finds himself caught up in a web of deceit, corruption, and murder.
When Los Angeles private eye J.J. "Jake" Gittes (Jack Nicholson) is hired by Evelyn Mulwray to investigate her husband's activities, he believes it's a routine infidelity case. Jake's investigation soon becomes anything but routine when he meets the real Mrs. Mulwray (Faye Dunaway) and realizes he was hired by an imposter. Mr. Mulwray's sudden death sets Jack on a tangled trail of corruption, deceit, and sinister family secrets as Evelyn's father (John Huston) becomes a suspect in the case. Roman Polanski's acclaimed neo-noir thriller received 11 Academy Award nominations, and won for Best Original Screenplay.
About the Speaker
Dr. Anita Milman studies environmental governance, with a focus on water resources in the context of global change. I am particularly interested in how adaptation to climate change in the water sector is influenced by a) institutional structures 2) the socio-political-cultural lenses used in interpreting information and c) the need to make decisions and act under uncertainty. Her current projects look at the role of science in the management of internationally shared rivers, the implementation of California's Sustainable Groundwater Management Act, and adaptation to extreme flood events.