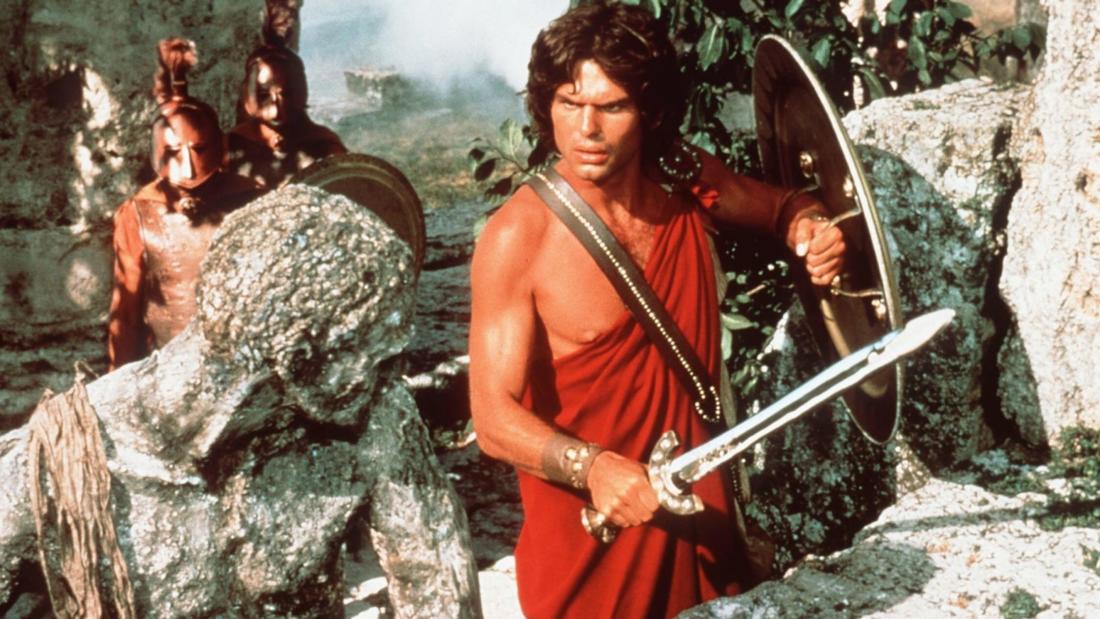 2018
with
Angela Wenger
Executive Vice President and COO, Center for Aquatic Sciences at Adventure Aquarium
Clash of the Titans—

Cracking the Kraken: Inside the insquidious monster
Program Description
An in-depth exploration of the mythical cephalopod and its real-life counterparts with Angela Wenger of the Center for Aquatic Sciences.
Film Synopsis
Perseus, abandoned mortal son of the Greek god Zeus, must leave his island home and defeat Calibos, Medusa, and other mythological monsters to rescue his destined bride Andromeda.
Clash of the Titans follows Zeus's mortal son Perseus (Harry Hamlin), who discovers that his destiny is to rescue and marry beautiful princess Andromeda (Julie Bowker), but only after passing a series of perilous tests. Gloriously over-the-top and relentlessly entertaining, this adventure features a crackerjack cast of respected thespians (including Maggie Smith as the goddess Thetis and Laurence Olivier as Zeus) and enough thrilling face-offs to fill a movie twice its length. But the real star of the show is special effects wizard Ray Harryhausen, whose eye-popping stop-motion animation brings to life such fabulous creatures as snake-haired Medusa, winged horse Pegasus, and, of course, the giant, tentacled Kraken.
About the Speaker
Angela Wenger's professional experience includes 20 years of supporting scientific research, teaching, and family learning in museums. She has been an active member of the Philadelphia-Camden Informal Science Education Collaborative, a longstanding multi-museum and community partnership that has explored family learning and community participation. A particular area of interest lies in facilitating access to science education by underserved audiences.
Mrs. Wenger holds a master's degree in marine science from Florida Institute of Technology and a bachelor's in biology from Rutgers University. She is currently pursuing a doctorate in educational leadership and innovation from Wilmington University.