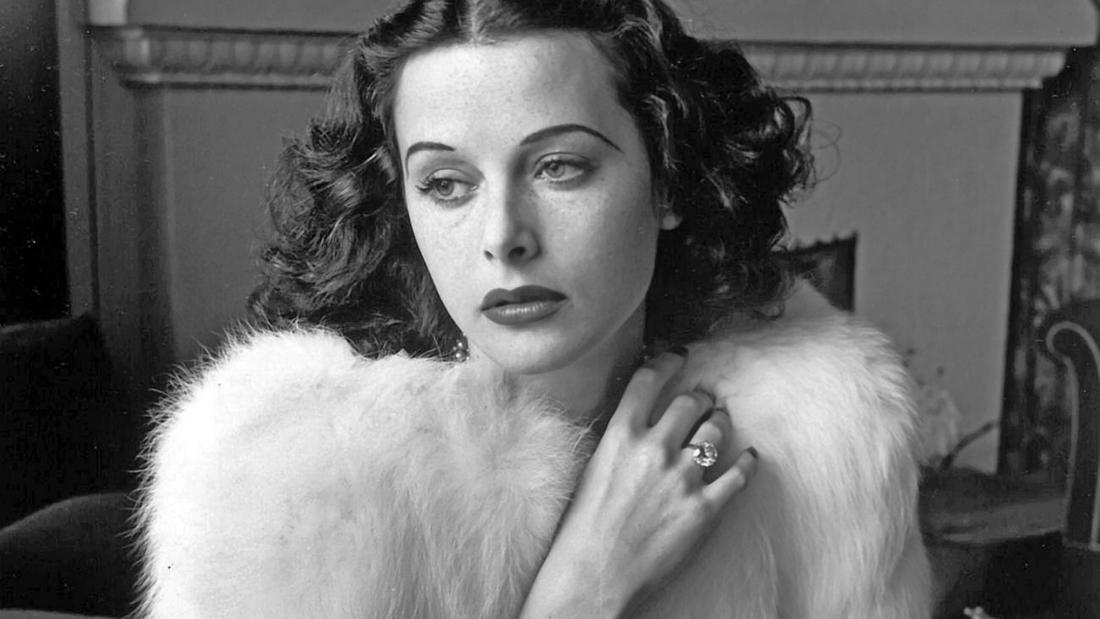 2018
with
Ananya Sen Gupta
Assistant Professor of Electrical and Computer Engineering, University of Iowa
and
Sarah Vigmostad
Associate Professor of Biomedial Engineering, University of Iowa
and
Michal Eynon-Lynch
Chief educator and co-founder, Pear Deck
Bombshell: The Hedy Lamarr Story—

Breaking down the boys' club: Women in STEM
Program Description
Three female engineers and entrepreneurs from the University of Iowa discuss their triumphs and struggles as women excelling in the male-dominated worlds of science and technology. Part of the 2018 National Evening of Science on Screen.
Film Synopsis
This documentary reveals the Hedy Lamarr hidden behind the famously beautiful Hollywood star's glamorous image: a technological trailblazer whose inventions form the basis of modern WiFi, GPS, and Bluetooth systems.
Startlet. Screen Siren. The Most Beautiful Woman in the World. All phrases used to describe 1940's Hollywood actress Hedy Lamarr. Alexandra Dean's illuminating documentary adds Inventor to the list. Known for her matchless beauty and electric screen persona, Lamarr's legion of fans never knew she possessed such a beautiful mind. An Austrian Jewish émigré who acted by day and drew mechanical and electronic inventions by night, Lamarr came up with a "secret communication system" to help the Allies to beat the Nazis. Weaving in Lamarr's own voice from archival recordings, Dean reveals how Lamarr gave her patent to the Navy, received no credit for her contributions, and wound up impoverished in her latter years. Bombshell: The Hedy Lamarr Story is a film for lovers of history, Hollywood, and science.
-Tribeca Film Festival
About the Speaker
Ananya Sen Gupta is an assistant professor in the University of Iowa's Department of Electrical and Computer Engineering and a faculty affiliate of the University's Water Sustainability Initiative and Iowa Institute of Hydrologic Research—Hydroscience & Engineering. Dr. Sen Gupta develops computer algorithms that can map oil spills and other water-based phenomena, helping scientist interpret large sets of complex data and finding the patterns within it.
From Kolkata, India, Dr. Sen Gupta holds a bachelor's degree in electronics and telecommunications engineering from Jadavpur University, and master's and PhD degrees in electrical engineering from the University of Illinois at Urbana-Champaign.
Sarah Vigmostad is an associate professor in biomedical engineering. Her research focuses on the advancement of physiologic computational modeling so that clinically relevant questions can be asked and answered, improving disease diagnosis and treatment. Her recent research has led to patent filings in the fields of virtual surgery and cancer diagnostics. Through this work and her experience teaching the biomedical engineering capstone design class, Dr. Vigmostad has had the opportunity to become involved with several entrepreneurial activities, including serving as an instructor and mentor to entrepreneurial teams in Venture School, as well as forming a start-up company with her colleague, Michael Henry, that focuses on developing tools to enable faster and more accurate cancer diagnoses.
Michal Eynon-Lynch is chief educator at and co-founder of Pear Deck, an educational technology company whose product helps teachers create effective, interactive presentations for the classroom. Before Pear Deck, she founded ActiveGrade, a platform that allowed educators to better track their students' progress. She holds a bachelors degree from the University of Iowa, a masters in education from Colorado's Naropa University, and was a high school history and drama teacher before becoming an entrepreneur.