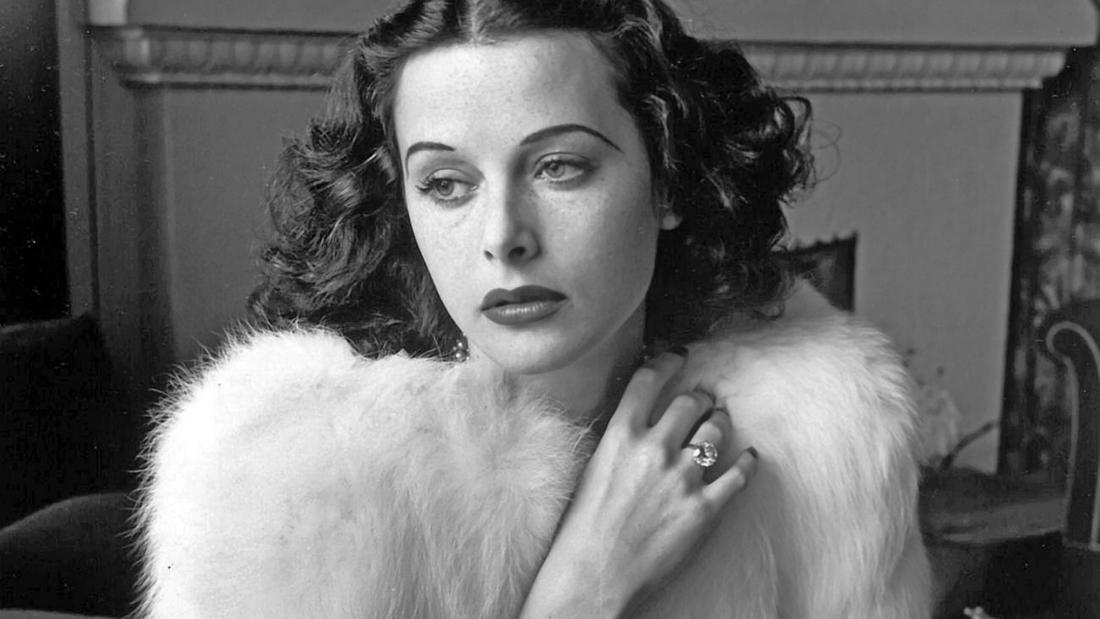 2018
with
Katherine Jin
COO and co-founder, Kinnos
Bombshell: The Hedy Lamarr Story—

The mother of invention: How women compete in the male-dominated field of innovation
Program Description
Speaker Katherine Jin shares her experiences as an inventor.
Film Synopsis
This documentary reveals the Hedy Lamarr hidden behind the famously beautiful Hollywood star's glamorous image: a technological trailblazer whose inventions form the basis of modern WiFi, GPS, and Bluetooth systems.
Startlet. Screen Siren. The Most Beautiful Woman in the World. All phrases used to describe 1940's Hollywood actress Hedy Lamarr. Alexandra Dean's illuminating documentary adds Inventor to the list. Known for her matchless beauty and electric screen persona, Lamarr's legion of fans never knew she possessed such a beautiful mind. An Austrian Jewish émigré who acted by day and drew mechanical and electronic inventions by night, Lamarr came up with a "secret communication system" to help the Allies to beat the Nazis. Weaving in Lamarr's own voice from archival recordings, Dean reveals how Lamarr gave her patent to the Navy, received no credit for her contributions, and wound up impoverished in her latter years. Bombshell: The Hedy Lamarr Story is a film for lovers of history, Hollywood, and science.
-Tribeca Film Festival
About the Speaker
Katherine Jin is the COO and co-founder of Kinnos, a New York-based company that's raising the standard of infectious disease decontamination to protect healthcare workers, patients, and the general public. Their first product, Highlight, is a patent-pending additive that greatly improves visibility, coverage, and end-user compliance of disinfectants. Highlight is used by HazMat and biosafety units, was a grantee of the USAID Fighting Ebola Grand Challenge, and has been field-tested in Liberia, Guinea, and Haiti.
Kinnos has additionally been recognized as winners of the Lemelson-MIT Student Prize, Collegiate Inventors Competition, and Columbia Venture Competition, and has been featured in the Wall Street Journal, NPR, and PBS NewsHour, among others. For her work in health and entrepreneurship, Katherine was a 2016 inductee of Forbes 30 Under 30 in Healthcare, has been featured by the United Nations in celebration of International Day of Women and Girls in Science, and was named to the inaugural list of The Tempest's #40WomentoWatch. Katherine graduated from Columbia University in 2016 as a Coca-Cola Scholar with a double major in computer science and biology.