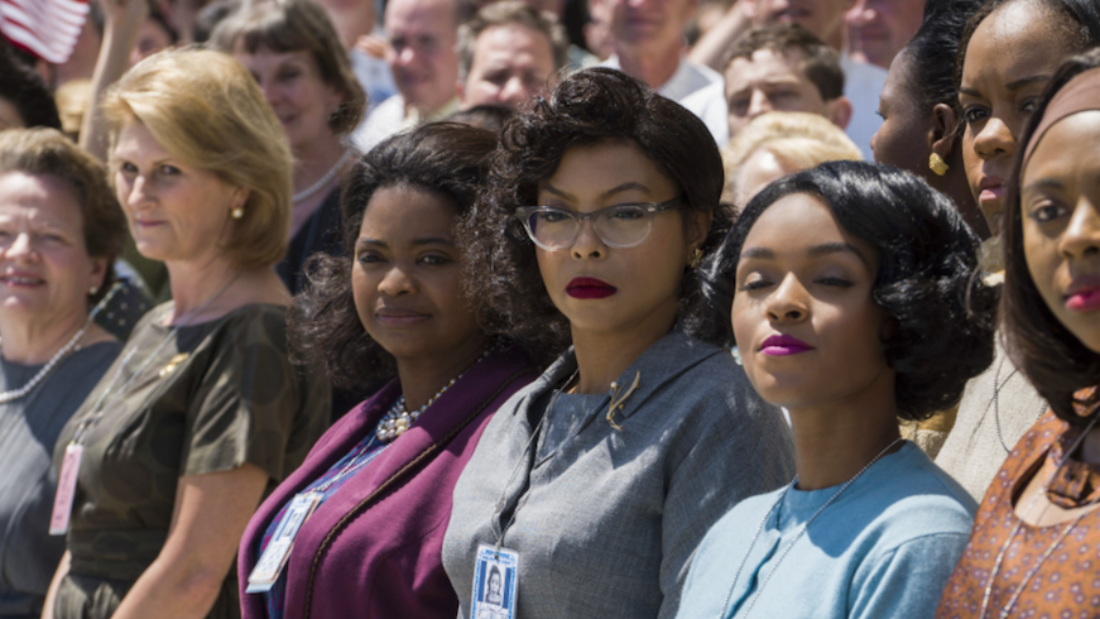 2017
with
Dr. Freda Scott Giles
Associate Professor of Theatre and the Institute for African American Studies, University of Georgia
and
Megan Prescott
President, Women in Science, University of Georgia
Hidden Figures—

Women in science and the arts
Program Description
A discussion of African American women in cinema, co-presented by the University of Georgia's Women in Science student organization, whose goal is to build a UGA-wide community of scientists interested in promoting equality in the sciences by offering opportunities for mentoring, networking, and career development.
Film Synopsis
A team of African American women provide NASA with important mathematical data needed to launch the program's first successful space missions.
As the United States raced against Russia to put a man in space, three brilliant African American women at NASA — Katherine Johnson (Taraji P. Henson), Dorothy Vaughan (Octavia Spencer), and Mary Jackson (Janelle Monáe) — became the brains behind one of the greatest operations in history: the launch of astronaut John Glenn (Glen Powell) into orbit, a stunning achievement that restored the nation's confidence, turned around the Space Race, and captivated the world.

About the Speaker
Dr. Freda Scott Giles, associate professor of theatre and the Institute for African American Studies, earned her PhD at the City University of New York Graduate School. Her dissertation, "Five African-American Playwrights on Broadway, 1923–1929," is a historical study of the first non-musical plays of African American authorship produced on Broadway. She has had a number of articles published which focus on various elements of African American theatre and drama, particularly during the Harlem Renaissance period. Dr. Giles received her MA in theatre arts education from Teachers College, Columbia University, and her BA from the University of Albany, State University of New York, and has worked in the professional theatre as an actor and director.

Megan Prescott is a PhD candidate in the Department of Microbiology at the University of Georgia. She dedicates her time outside the lab to serving as President of UGA's Women in Science (WiSci) organization and volunteering with the Junior League of Athens.