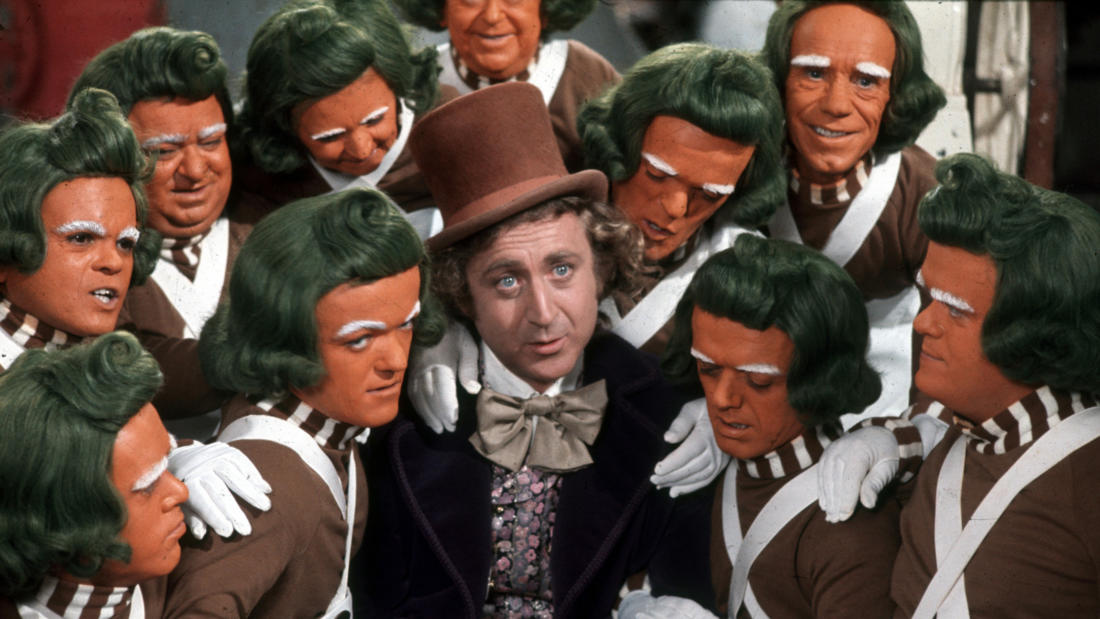 2017
with
Dr. Patrick S. Barber
Visiting Professor of Chemistry, Williams College
Willy Wonka and the Chocolate Factory—

The science of chocolate
Program Description
A discussion of the process of making chocolate, the chemistry that holds it all together, and the impact of not eating chocolate quickly enough.
Film Synopsis
A poor boy wins the opportunity to tour the most eccentric and wonderful candy factory in the world.
The world is astounded when reclusive and enigmatic candy manufacturer Willy Wonka (Gene Wilder) announces that five lucky people will be given a tour of the factory, shown all the secrets of his amazing candy, and one will win a lifetime supply of Wonka chocolate. Nobody wants the prize more than young Charlie Bucket (Peter Ostrum), whose family is so poor that buying even one bar of chocolate is a treat. Miraculously, Charlie snags the last of the five golden tickets, and he and his grandfather (Jack Albertson), along with four somewhat odious other children, get the chance of a lifetime and a tour of the factory. Along the way, mild disasters befall each of the children. Can Charlie beat the odds and grab the brass ring?
About the Speaker
Dr. Patrick S. Barber has been a visiting assistant professor in the Chemistry Department at Williams College for three years and will be starting a tenure track position at Earlham College in the fall of 2017. He completed a BS in chemistry and a BA in music performance at the University of West Florida and went on to complete a PhD in inorganic chemistry at the University of Nevada-Reno. After three years as a post-doctoral researcher at the University of Alabama, Dr. Barber moved to Williamstown. His research interests lie in the design and synthesis of luminescent sensors for environmental and biological imaging.