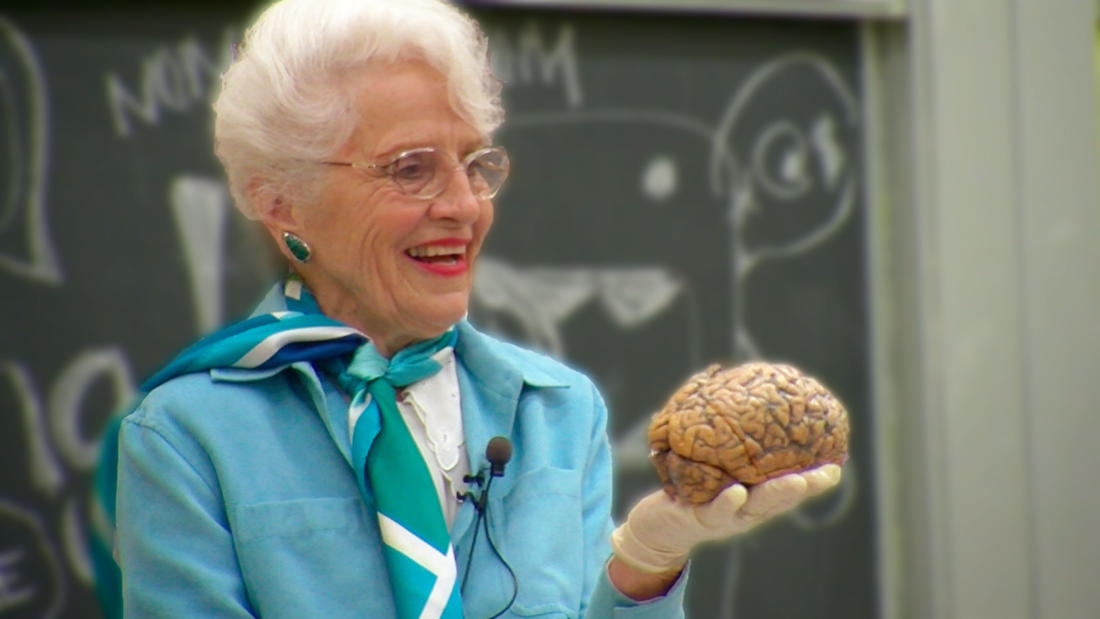 2017
with
Gary Weimberg
Filmmaker
and
Dr. Che Prasad
Pathologist, Marin Medical Laboratories; Medical Director, Marin General Hospital
and
Indigo Prasad
Film Subject
My Love Affair with the Brain: The Life and Science of Dr. Marian Diamond—

The Body/Brain Connection
Program Description
A discussion of the life and work of Dr. Marian Diamond and the connection between the brain and the immune system.
Film Synopsis
The story of a woman whose paradigm-changing research helped launch modern neuroscience and redefined our understanding of the brain.
Enrichment, plasticity — capabilities of the brain we now take for granted — were the scientific battleground where Dr. Marian Diamond decisively challenged the old view and changed forever our paradigm for understanding the brain…and all our lives as well. What she revealed about the brain allows us to get the most out of our brain, not just as children but for our entire lives.
About the Speaker
Gary Weimberg has spent three decades making award-winning documentaries as a producer, director, editor, writer, and cameraman, making films for ABC, PBS, HBO, Fox, the WB channel, and others. He has won many national and international awards for his filmmaking, including two national Emmy Awards and a nomination for a third Emmy. In addition, Weimberg edited two documentaries that were nominated for Academy Awards. In 1999 the Director's Guild of America nominated him as Outstanding Documentary Director for The Double Life of Ernesto Gómez Gómez, PBS; a documentary that in addition to receiving critical acclaim also had the very real effect of significantly contributing to the Presidential Pardon and release of Ernesto's mother and 11 other political prisoners within a few months of its premiere broadcast.
Weimberg's national primetime network television credits include producing and directing three primetime documentary specials and directing/editing a documentary mini-series for Fox.

From 2004 to 2013, at Luna Productions, he produced a series of documentaries that have helped to raise over $12.7 million for non-profit orgs. During 2011–2014, he shot and produced 180+ web-videos for The Teaching Channel, a web-portal for teachers funded by the Gates Foundation.

He frequently works/collaborates with other filmmakers, including his wife, Catherine Ryan.

Dr. Che Prasad is a pathologist at Marin Medical Laboratories and the medical director at Marin General Hospital. His specialties include surgical pathology and cytopathology. At the University of California, San Francisco he studied human integrative biology and did research on the relationship between the brain and the immune system. He is a member of the American Society of Clinical Pathologists, the American Medical Association, and the College of American Pathologists.
Indigo Prasad is the subject of the documentary My Love Affair with the Brain: The Life and Science of Dr. Marian Diamond.