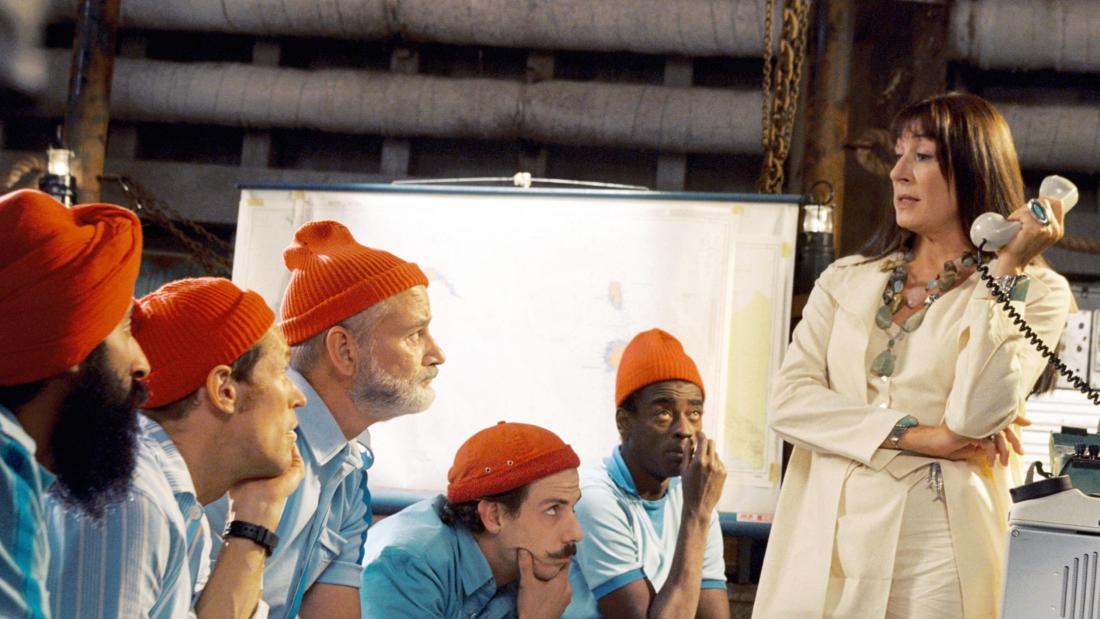 2017
with
Dr. Adam Summers
Professor, Friday Harbor Laboratories, University of Washington
The Life Aquatic with Steve Zissou—

From Finding Nemo To Finding Patents: Adventures in bio-inspired design
Program Description
A discussion of how design principles from nature inspire human technology.
Film Synopsis
With a plan to exact revenge on a mythical shark that killed his partner, oceanographer Steve Zissou rallies a crew that includes his estranged wife, a journalist, and a man who may or may not be his son.
Internationally famous oceanographer Steve Zissou (Bill Murray) and his crew — Team Zissou — set sail on an expedition to hunt down the mysterious, elusive, possibly non-existent Jaguar Shark that killed Zissou's partner during the documentary filming of their latest adventure. A young airline co-pilot who may or may not be Zissou's son (Owen Wilson), a beautiful journalist assigned to write a profile of Zissou (Cate Blanchett), and Zissou's estranged wife and co-producer, Eleanor (Anjelica Huston), joins them on their voyage. They face overwhelming complications including pirates, kidnapping, and bankruptcy.
About the Speaker
Dr. Adam Summers is a professor at the University of Washington's Friday Harbor Laboratories appointed in the Department of Biology and in the School of Aquatic and Fisheries Sciences.
His research is heavily collections based and he holds research associate positions at the Museum of Vertebrate Zoology at UC Berkeley and the Los Angeles County Museum. Current research topics include the evolution and mechanical properties of cartilage and tendon, swimming mechanics of sharks, respiratory patterns of sharks and rays and solid-solid interactions in aquatic organisms.