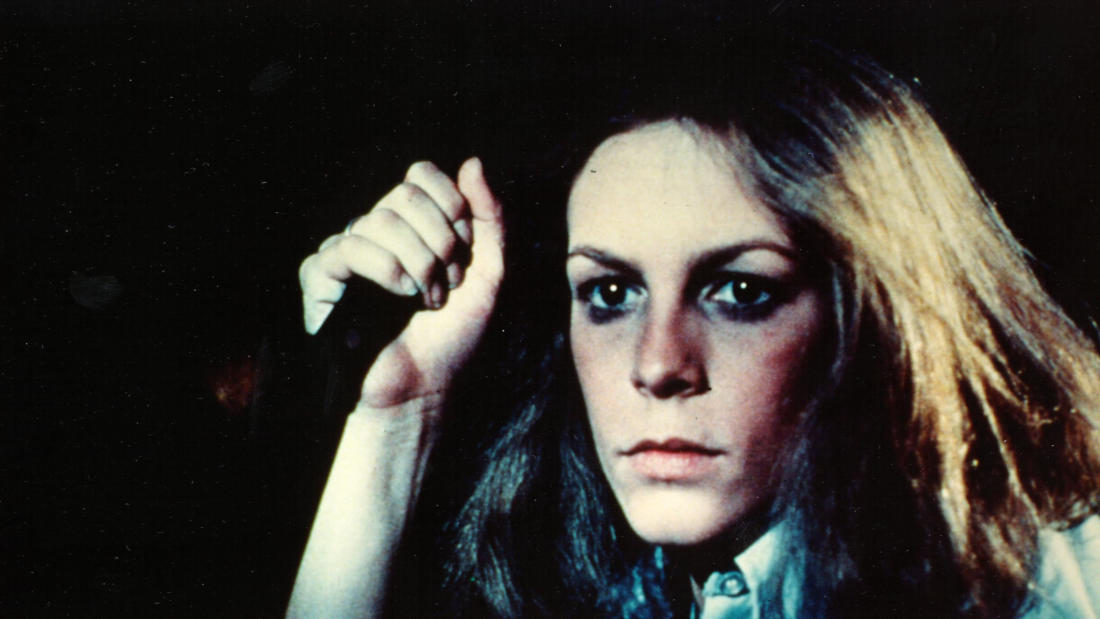 2016
with
Dr. Paul Sutter
Astrophysicist, Ohio State University; Chief Scientist, COSI
and
Dr. Jane Greene
Visiting Assistant Professor, Department of Cinema, Denison University; Film Studies, Ohio State University
and
Dr. Lauren Jones
Assistant Professor, Department of Human Sciences, Ohio State University
and
Dr. Rob Pyatt
Associate Professor-Clinical, Department of Pathology, Ohio State University; Assistant Director, Cytogenetics and Molecular Genetics Laboratories, Department of Laboratory Medicine, Nationwide Children's Hospital
and
Dr. Katherine Walton
Assistant Professor, Department of Psychology, Ohio State University
Halloween—

The Science of Fear
Program Description
A discussion of the science of fear from the perspectives of disease, psychology, human science, and filmmaking.
Film Synopsis
Fifteen years after murdering his sister on Halloween night 1963, Michael Myers escapes from a mental hospital and returns to the small town of Haddonfield to kill again.
On a cold Halloween night in 1963, six-year-old Michael Myers brutally murdered his 17-year-old sister, Judith. He was sentenced and locked away for 15 years. But on October 30, 1978, while being transferred for a court date, a 21-year-old Michael Myers (Tony Moran) steals a car and escapes and returns to his quiet hometown of Haddonfield, Illinois, where he looks for his next victims.
About the Speaker
Dr. Paul Sutter is an astrophysicist at Ohio State University and chief scientist at COSI. He has authored over 60 academic papers on topics ranging from the earliest moments of the Big Bang to the emptiest places in the universe to novel methods for detecting the first stars. He received his PhD in physics in 2011 from the University of Illinois at Urbana-Champaign as a Department of Energy Computational Science Graduate Fellow, and held research fellowships in Paris and Italy. He has given over 100 seminars, colloquia, and conference talks at institutions around the world.
Dr. Sutter's Ask a Spaceman podcast invites listeners to send questions via social media to answer on the show, and is now one of the top podcasts across all subjects globally. As a contributing editor to space.com, his articles reach over 100,000 readers and are syndicated to CBS News, Scientific American, MSN, and more. A go-to expert for journalists and producers, he regularly appears on radio, TV, and in print, and consults on film and TV productions.
Serving as the public face of science for COSI, he gives talks, shows, and appearances across Columbus, including in his popular Deep Space Q&A live planetarium show.
Dr Sutter's company, Active Galaxy Productions, blends science with art in groundbreaking ways. The company's first project, Song of the Stars, was a Kickstarter-funded dance performance themed from astronomy. The film of the live performance will premiere nationwide on PBS member stations in June 2017.
He is routinely sought to give presentations about physics, astronomy, space exploration, the intersection of science and art, and the relationship between science and society.
Dr. Jane Greene is a visiting assistant professor in the Department of Cinema at Denison University, and also teaches classes in film studies at Ohio State University.

Dr. Lauren Jones is an assistant professor of consumer sciences in the Department of Human Sciences and an extension state specialist in family and consumer sciences at Ohio State University. Before joining OSU, Dr. Jones completed a postdoctoral fellowship in inequality and social mobility at the Martin Prosperity Institute at University of Toronto. In 2014, she received her PhD in policy analysis from Cornell University.
She conducts quantitative, policy-based research on child and family well being, especially in the areas of health and household economics. In one line of work, Dr. Jones investigates how social policy and consumer regulation impact how families make financial decisions, such as the use of credit cards. Currently, she is working on projects that aim to evaluate how families spend money they receive from tax benefits, and how different features of such policies impact household financial decision-making.
In another line of work, Dr. Jones investigates policies that impact child health and development. At present, she is working on projects that investigate how ADHD and other child mental health conditions impact long-term outcomes and how policy can help or harm.

Dr. Robert Pyatt is an assistant director of the Cytogenetics and Molecular Genetics Laboratories in the Department of Laboratory Medicine at Nationwide Children's Hospital. He is also an associate professor-clinical in the Department of Pathology at Ohio State University. Dr. Pyatt is responsible for co-supervision of fellows within the Cytogenetics and Molecular Genetics laboratory. In addition, he lectures in the Path 670 Cytogenetics and Path 650 Mechanisms of Pathogenesis courses offered at OSU.

Dr. Katherine Walton is an assistant professor in the Department of Psychology at Ohio State University. She received her PhD in clinical psychology from Michigan State University in 2013. She completed a clinical internship at the University of New Mexico Health Sciences Center in 2012–2013 before joining the Nisonger Center staff as a postdoctoral fellow and LEND trainee in September 2013. Dr. Walton's research and clinical interests lie in the area of Autism Spectrum Disorders (ASD) and early social-communication development. Her research focuses on the development, delivery, and evaluation of interventions for building early social-communication skills in individuals with ASD. Dr. Walton is particularly interested in examining individual-level and family-level factors that contribute to the well-being of individuals with ASD and their family members, and in developing interventions that are mutually beneficial for both individuals with ASD and their families.