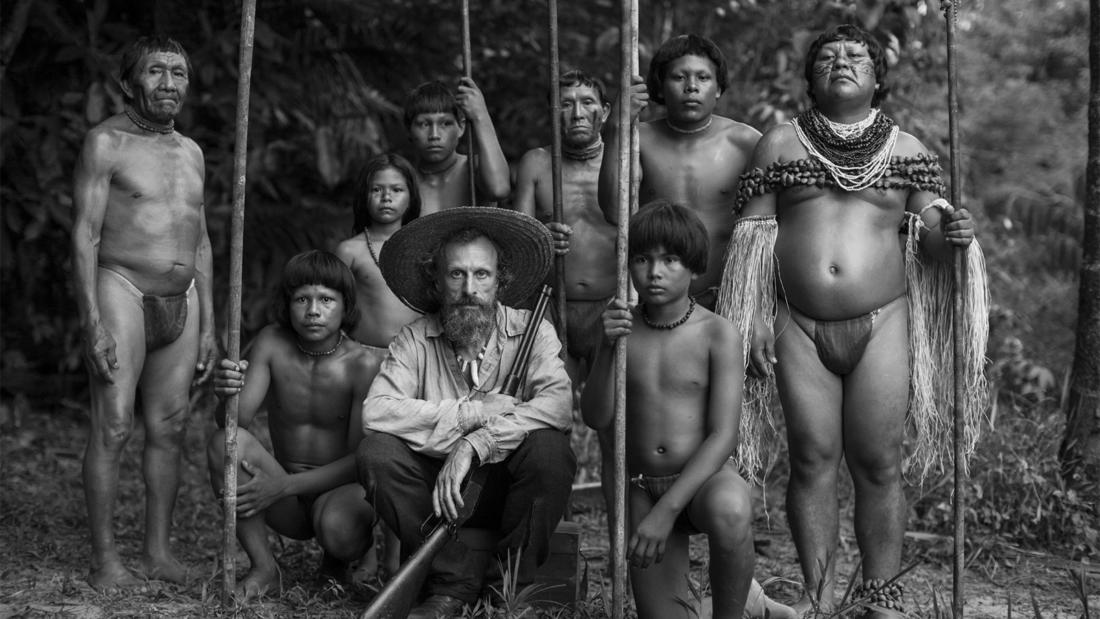 2016
with
Dr. Chris Dole
Medical Anthropologist, Amherst College
Embrace of the Serpent—

The Power of the Shaman
Program Description
A discussion of the efforts of anthropologists to explain the therapeutic powers of the shaman and how this research relates to a wider cultural fascination with the figure of the shaman.
Film Synopsis
The story of the relationship between Karamakate, an Amazonian shaman and last survivor of his people, and two scientists who work together over the course of 40 years to search the Amazon for a sacred healing plant.
The film tells two stories, taking place in 1909 and 1940, both starring Karamakate (played as a young man by Nilbio Torres and as an older man by Antonio Bolivar) an Amazonian shaman and last survivor of his tribe. He travels with two scientists, German Theodor Koch-Grunberg (Jan Bijvoet) and American Richard Evans Schultes (Brionne Davis), to look for the rare yakruna, a sacred plant. The film is loosely inspired by the diaries written by the two scientists during their field work in the Amazon. Embrace of the Serpent won the Art Cinema Award in the Directors' Fortnight section at the 2015 Cannes Film Festival, and it was nominated for the Best Foreign Language Film at the 88th Academy Awards.
About the Speaker
Dr. Chris Dole is a professor of anthropology at Amherst College, where his research and teaching interests include medical anthropology, ritual and religious healing, psychiatric anthropology, and the Middle East.
He is the author of Healing Secular Life: Loss and Devotion in Modern Turkey (University of Pennsylvania Press, 2012) and co-editor of The Time of Catastrophe: Multidisciplinary Approaches to the Age of Catastrophe (Routledge, 2015).
He is currently working on a project concerned with humanitarian psychiatry and the long-term social and psychological effects of catastrophe in Turkey.