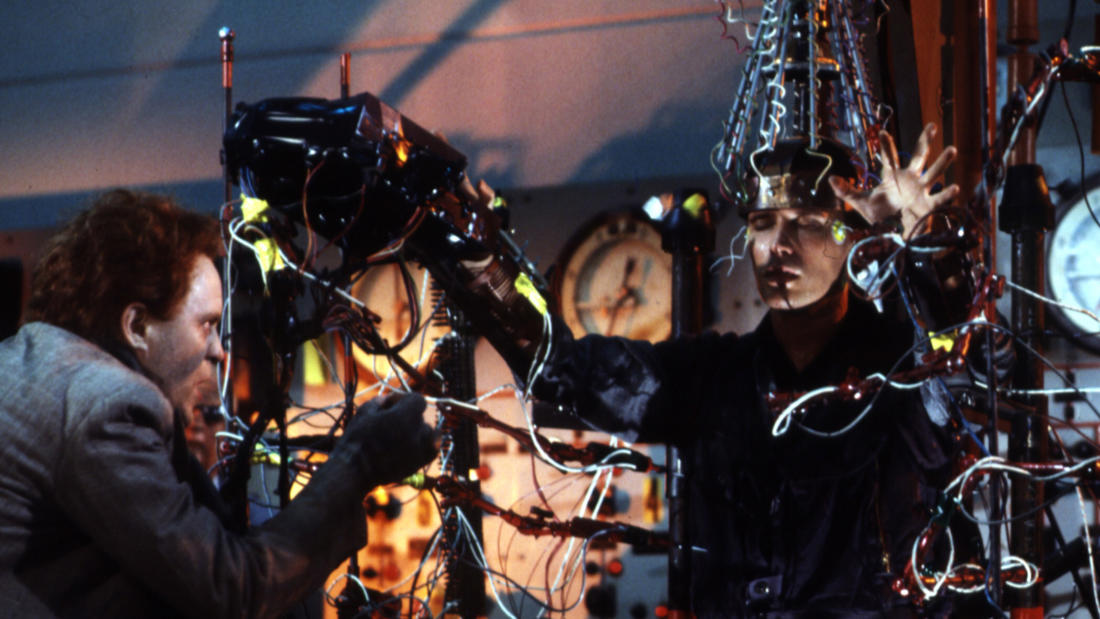 2016
with
Dr. Thomas Weiler
Professor of Physics and Astronomy, Vanderbilt University
The Adventures of Buckaroo Banzai Across the 8th Dimension—

The Mad Science of Time Travel
Program Description
Post-screening discussion on time travel and extra dimensional geometry.
Film Synopsis
Adventurer/surgeon/rock musician Buckaroo Banzai and his band of men, the Hong Kong Cavaliers, take on evil alien invaders from the eighth dimension.
Buckaroo Banzai (Peter Weller) is caught with his trusted allies, the Hong Kong Cavaliers, in a battle to the death between evil red aliens and good black aliens from Planet 10. Lead by demonic dictator John Whorfin (John Lithgow), who has taken over the body of Italian scientist Dr. Emilio Lizardo, the aliens try to get the Overthruster back from Buckaroo Banzai. But the good black aliens are willing to destroy Earth rather than let these renegades return to their planet.
About the Speaker
Dr. Thomas Weiler is a professor of physics and astronomy at Vanderbilt University. He received a BS in physics from Stanford University, and a PhD in theoretical physics from the University of Wisconsin. In 2014, he was named a Simons Fellow in Theoretical Physics for his work with elementary particle physics and astrophysics. Dr. Weiler used the fellowship to research topics in theoretical elementary particle physics and particle astrophysics. He spent part of the 2014–2015 academic year at the University of California-Santa Barbara's Kavli Institute for Theoretical Physics co-organizing a 12-week workshop, "Past, Present and Future Neutrino Physics." Other multi-week visiting appointments included the University of Melbourne, University of Hawaii, University of Stockholm, Technical University of Munich, and Aspen Center for Physics.
Dr. Weiler is a frontrunner in the use of neutrinos to elucidate new particle physics and astrophysics. He has previously won the Distinguished Alumni Fellow Award from the University of Wisconsin, received the Alexander von Humboldt Senior Research Career Award from Germany's Alexander von Humboldt Foundation, and served as an elected member of the Fermi National Accelerator Laboratory board of directors.