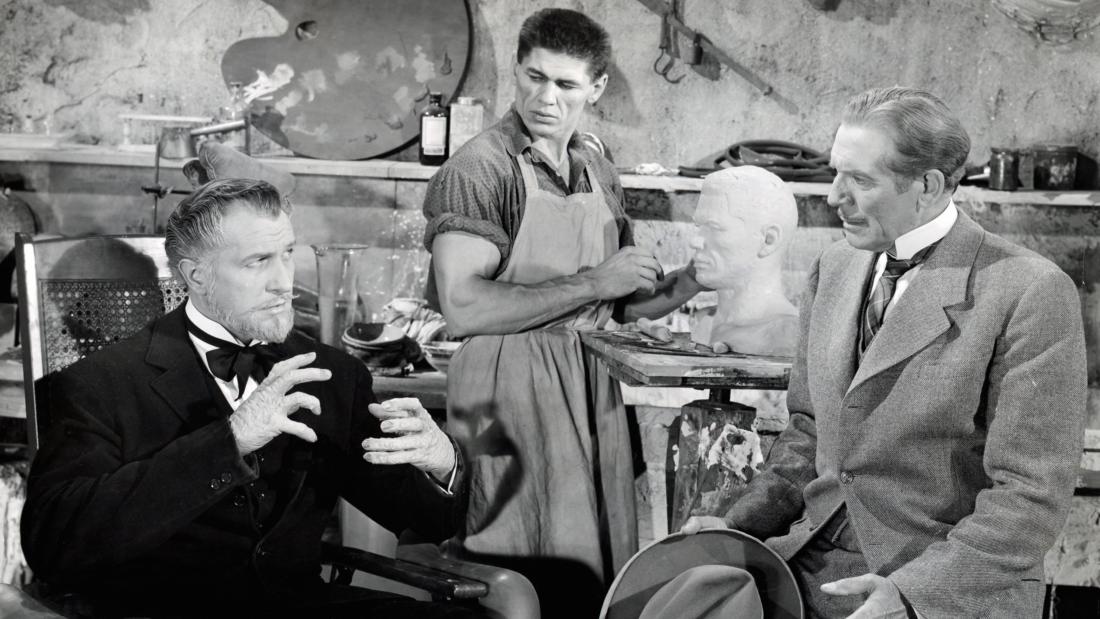 2016
with
Dr. Joan Hawkins
Associate Professor, The Media School, Indiana University
House of Wax—

The Horror! Sci-Fi in Film (Part 2)
Program Description
A discussion of science-fiction representation in classic film.
Film Synopsis
An associate burns down a wax museum with the owner inside, but he survives only to become vengeful and murderous.
Wax sculptor Henry (Vincent Price) is horrified to learn that his business partner, Matthew (Roy Roberts), plans on torching their wax museum to collect on the insurance policy. Henry miraculously survives a fiery confrontation with Matthew and re-emerges some years hence with a museum of his own. But when the appearance of Henry's new wax sculptures occurs at the same time that a number of corpses vanish from the city morgue, art student Sue Allen (Phyllis Kirk) begins to suspect foul play.
About the Speaker
Dr. Joan Hawkins is an associate professor in the Media School at Indiana University. She was working toward her PhD is in comparative literature, before turning her focus to film. With an interest in feminist cinema and horror, her dissertation was on the intersection of horror, European art cinema, and the avant-garde. Her sub-discipline is known as taste politics and taste cultures, examining the way notions of taste (good and bad) are constructed.