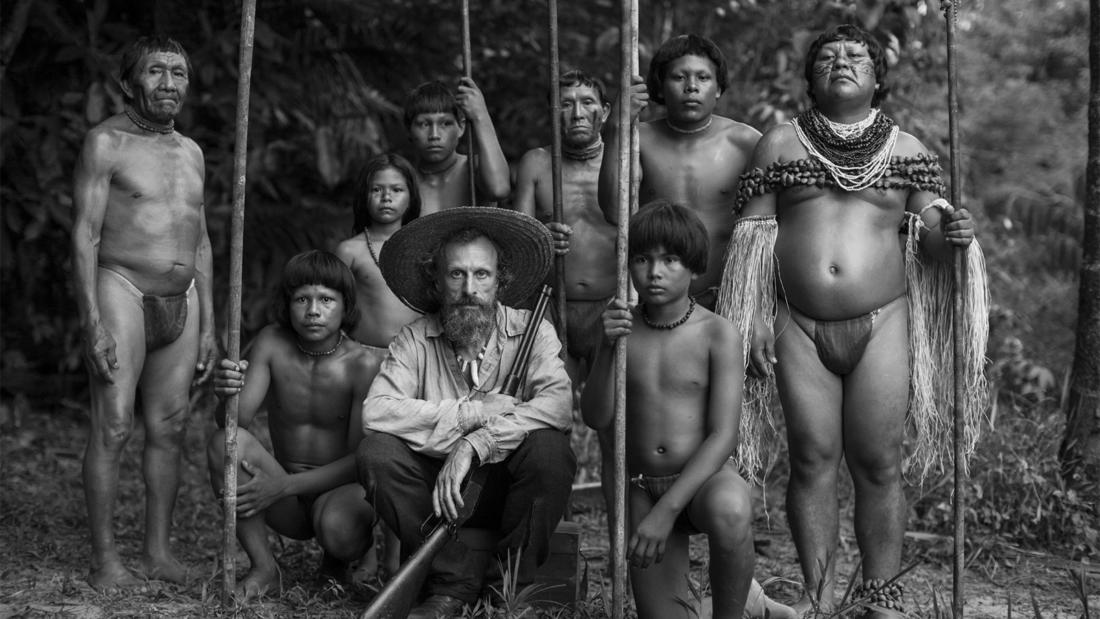 2016
with
Dr. Arthur Trese
Associate Professor, Environmental & Plant Biology, Ohio University
Embrace of the Serpent—

Rubber and Vulcanization
Program Description
A discussion of the history of rubber and the accidental discovery of vulcanization.
Film Synopsis
The story of the relationship between Karamakate, an Amazonian shaman and last survivor of his people, and two scientists who work together over the course of 40 years to search the Amazon for a sacred healing plant.
The film tells two stories, taking place in 1909 and 1940, both starring Karamakate (played as a young man by Nilbio Torres and as an older man by Antonio Bolivar) an Amazonian shaman and last survivor of his tribe. He travels with two scientists, German Theodor Koch-Grunberg (Jan Bijvoet) and American Richard Evans Schultes (Brionne Davis), to look for the rare yakruna, a sacred plant. The film is loosely inspired by the diaries written by the two scientists during their field work in the Amazon. Embrace of the Serpent won the Art Cinema Award in the Directors' Fortnight section at the 2015 Cannes Film Festival, and it was nominated for the Best Foreign Language Film at the 88th Academy Awards.
About the Speaker
Dr. Arthur Trese is an associate professor of environmental and plant biology at Ohio University. Dr. Trese received a PhD in plant pathology from the University of Missouri. He teaches courses including Sustainable Agriculture, Plant Breeding, and Plant Pathology at Ohio University. He has consulted with Community Food Initiatives in Athens, Ohio, as they have been starting a micro-regional seed company.