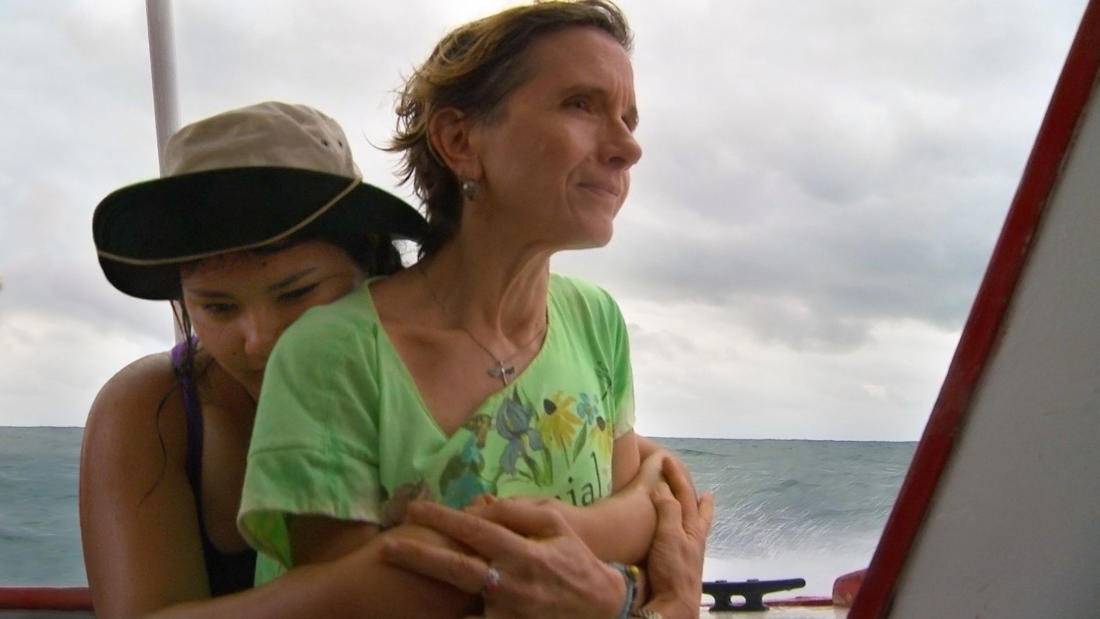 2016
with
Dr. Susan A. Crate
Associate Professor of Anthropology, Department of Environmental Science and Policy, George Mason University
The Anthropologist—

Indigenous Communities and Climate Change
Program Description
Dr. Susan A. Crate led a Q&A on her travels around the world to explore the effects of climate change on indigenous communities.
Film Synopsis
The Anthropologist considers the fate of the planet from the perspective of an American teenager. Over five years, she travels alongside her mother, an anthropologist studying the impact of climate change on indigenous communities.
The Anthropologist tells the parallel stories of famed cultural anthropologist Margaret Mead and Susie Crate, an environmental anthropologist currently studying the impact of climate change. Mead and Crate's daughters are the film's storytellers. Mead's daughter is Mary Catherine Bateson, a 76-year-old cultural anthropologist. Crate's daughter is Katie Yegorov-Crate, a teenager who begrudgingly travels with her mother. The film weaves together accounts of humanity's struggle with change, whether environmental, societal, or individual. Susie and Katie travel to Siberia, the South Pacific, the Andes, and the Virginia coast of the Chesapeake Bay. As a result of global warming, the communities they visit are forced to rethink how they live and adapt to catastrophic change.
About the Speaker
Dr. Susan A. Crate is an associate professor of anthropology in the Department of Environmental Science and Policy at George Mason University. Dr. Crate specializes in environmental and cognitive anthropology. She has worked with indigenous communities in Siberia since 1988, and, specifically, with Viliui Sakha since 1991. Her current research focuses on understanding local perceptions, adaptations, and resilience of Viliui Sakha communities in the face of unprecedented climate change.
Dr. Crate is the author of numerous peer-reviewed articles, one monograph, Cows, Kin and Globalization: An Ethnography of Sustainability, 2006, Alta Mira Press, and senior editor of the 2009 volume Anthropology and Climate Change: From Encounters to Actions, Left Coast Press.
She received a MS in folklore from the University of North Carolina at Chapel Hill and a PhD in ecology also from the University of North Carolina at Chapel Hill. Dr. Crate is one of the the subjects of the 2015 documentary The Anthropologist.