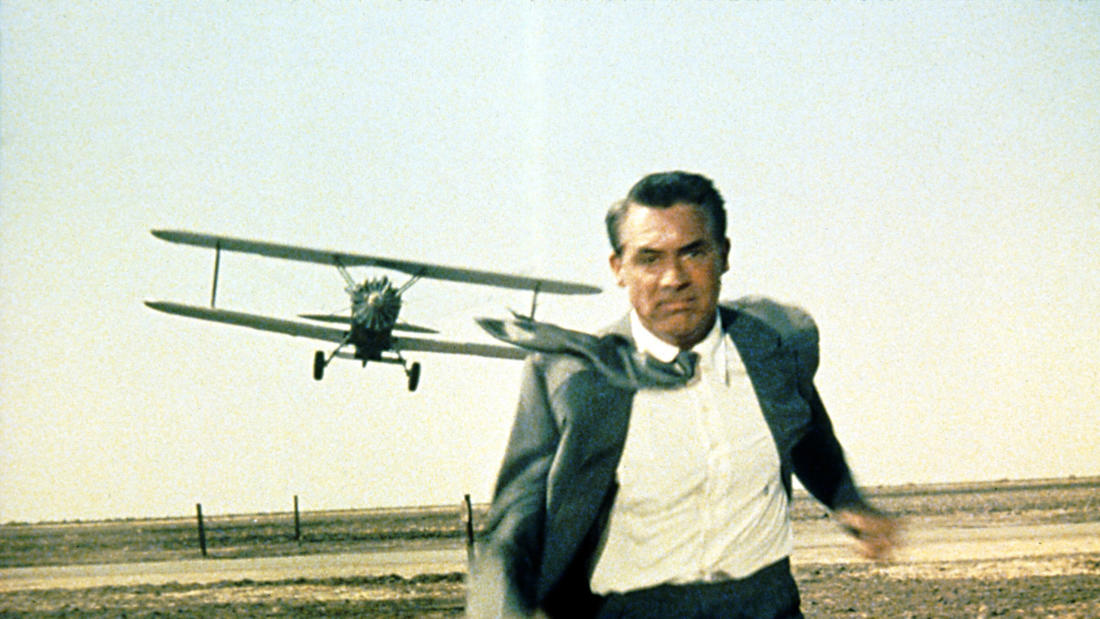 2015
with
Dr. Damian Nance
Distinguished Professor of Geological Sciences, Ohio University
North by Northwest—

The Stories Rocks Tell Us
Program Description
A discussion of the geological importance of the Black Hills and Mount Rushmore.
Film Synopsis
A hapless New York advertising executive is mistaken for a government agent by a group of foreign spies, and is pursued across the country.
This classic suspense film finds New York City ad executive Roger O. Thornhill (Cary Grant) pursued by ruthless spy Phillip Vandamm (James Mason) after Thornhill is mistaken for a government agent. Hunted relentlessly by Vandamm's associates, the harried Thornhill ends up on a cross-country journey, meeting the beautiful and mysterious Eve Kendall (Eva Marie Saint) along the way. Soon Vandamm's henchmen close in on Thornhill.
About the Speaker
Dr. Damian Nance is Distinguished Professor of Geological Sciences at Ohio University. He joined the department in 1980, following four years on the faculty of St. Francis Xavier University in Canada. He has held visiting research positions at Louisiana State University, Oxford Brookes University, the Universidad Nacional Autónoma de México, and St. Francis Xavier University as the W.F. James Professor of Pure and Applied Science.
Dr. Nance is a native of Cornwall, UK, and a graduate of the University of Cambridge, where he studied the application of plate tectonic theory to the development of ancient mountain belts and developed his research interest in tectonic activity and large-scale geodynamic processes. In 1982, Nance and fellow department member, Tom Worsley, proposed the supercontinent cycle, the now-substantiated theory that the Earth's geologic, climatic ,and biological evolution has been dominated by the episodic assembly and breakup of supercontinents.
Dr. Nance has twice received the College of Arts & Sciences Outstanding Teacher Award. He has been twice nominated for the University's Outstanding Graduate Faculty Award, and he has toured as a distinguished lecturer for the Atlantic Provinces Intercollegiate Council for the Sciences. He has served as a peer review panelist for the Department of Energy and a research adviser for Argonne National Laboratories. He serves as editor of GSA Today and is an associate editor of Gondwana Research and Geoscience Frontiers.