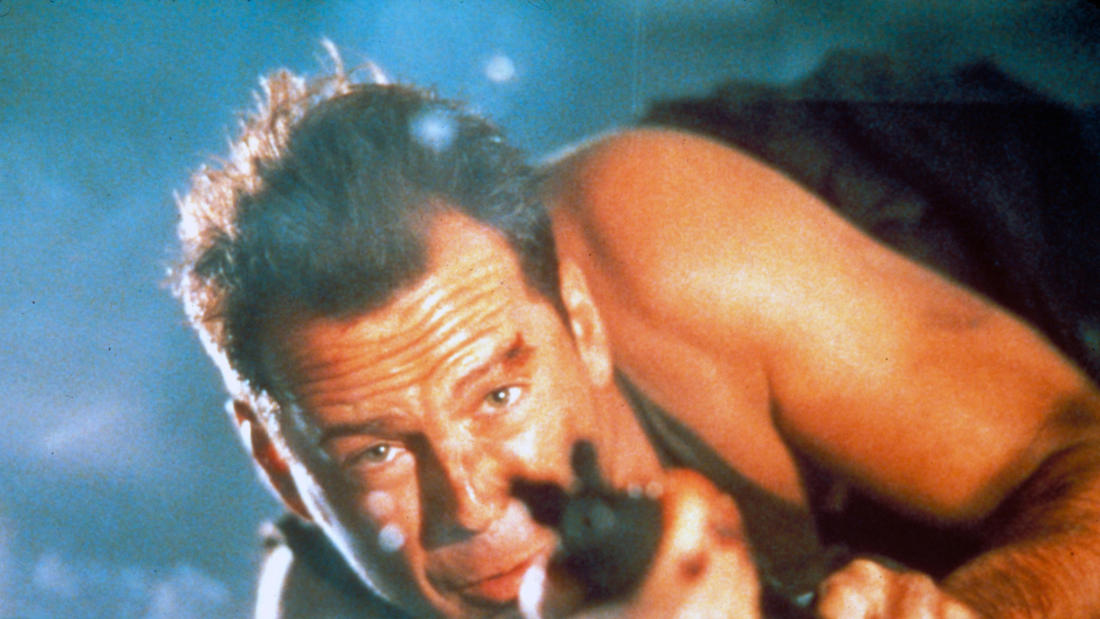 2015
with
Brian Davies
Director of Snow Safety, Eaglecrest
and
Sigrid Dahlberg
4th of July Fireworks Crew
and
Gary Stambaugh
Retired Military
and
Mark Ridgway
Demolition Expert; Owner, Gold Town Theater
Die Hard—

The Science of Explosives
Program Description
An introduction by a panel of local experts who work with explosives to control avalanche danger and create fireworks displays, as well as work in demolition and bomb disposal.
Film Synopsis
NYPD officer John McClane tries to save his wife and several others who are being held hostage by German terrorist Hans Gruber during a Christmas party at the Nakatomi Plaza in Los Angeles.
It's Christmas time in Los Angeles, and there's an employee party in progress on the 30th floor of the Nakatomi Corporation building. The festivities come to a violent end when the partygoers are taken hostage by a group of terrorists headed by the ruthless Hans Gruber (Alan Rickman). Meanwhile, New York City cop John McClane (Bruce Willis) has come to LA to visit his estranged wife, Holly (Bonnie Bedelia), who happens to be one of the hostages. Unable to escape and with no immediate police response, McClane is forced to take matters into his own hands. This iconic film turned Bruce Willis into an action star, and has been named one of the best action movies ever made.