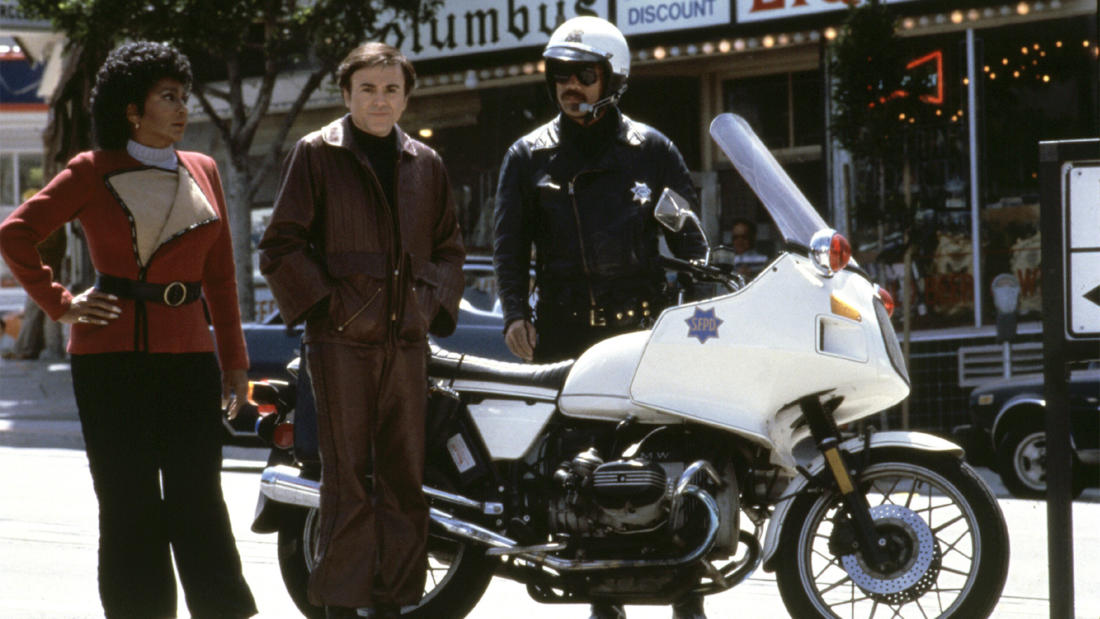 2015
with
Mary Jane Schramm
Conservationist; Co-Author of "West Coast Whale Watching"
Star Trek IV: The Voyage Home—

Humpback Whales
Program Description
Conservationist Mary Jane Schramm shared an illustrated presentation on humpback whales, followed by a 35mm screening of one of the best of the Star Trek movies.
Film Synopsis
To save Earth from an alien probe, Admiral Kirk and his fugitive crew go back in time to 20th-century Earth to retrieve the only beings who can communicate with it, humpback whales.
It's the 23rd century, and a mysterious space probe is evaporating Earth's oceans and destroying the atmosphere. The probe emits a message delivered in the song of long-extinct humpback whales. Unless the probe's call is answered, Earth faces certain destruction. Admiral Kirk (William Shatner), Spock (Leonard Nimoy), and the rest of the Enterprise crew time travel to 20th-century Earth in their captured Klingon Bird-of-Prey starship to find humpback whales and bring them back to the future, in the hope that the whales will persuade the probe to stop its attacks. Landing in 1986 San Francisco, our heroes find a world more alien than anything they've encountered in their travels through the galaxy. Nimoy's 1986 Star Trek adventure (known as "the one with the whales") earned four Oscar nods and remains a favorite among Trekkies and non-Trekkies alike.
About the Speaker
Actively involved in marine conservation for more than three decades, Mary Jane Schramm is co-author of West Coast Whale Watching, and her field experience includes work aboard National Oceanic and Atmospheric Administration (NOAA) ships and other research vessels. She is currently based at the Greater Farallones National Marine Sanctuary.