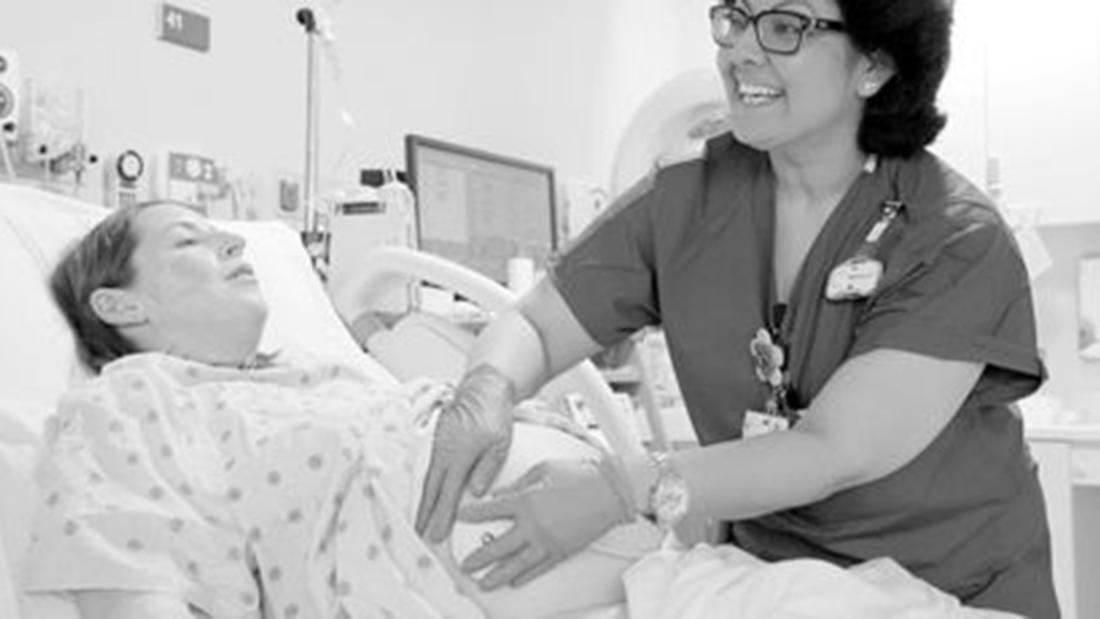 2015
with
Nita Lagleva Gibson
Senior Public Health Nurse, County of Marin
and
Dr. Darlene D. Francis
Associate Professor of Public Health and Neuroscience, University of California, Berkeley
and
Dr. Margaret "Molly" Bourne
Medical Director, Serenity Knolls and Chief Medical Officer, Hospice by the Bay
and
Dr. Brian K. Kennedy
President and CEO, Buck Institute for Research on Aging
The American Nurse—

All About Nurses
Program Description
A panel discussion in honor of National Nurses Day.
Film Synopsis
The American Nurse is a heart-warming film that explores some of the biggest issues facing America through the work and lives of nurses.
This documentary explores some of the biggest issues facing America—aging, war, poverty, prisons—through the work and lives of five nurses: Jason Short, who works with housebound patients in Appalachia; Tonia Faust, whose prison hospice program allows inmates serving life sentences to care for their fellow inmates; Naomi Cross, who coaches an ovarian cancer survivor through the Caesarean delivery of her son; Sister Stephen, who runs a nursing home where the entire staff comes together to sing for dying residents; and Army veteran Brian McMillion, who rehabilitates wounded soldiers returning from war.
About the Speaker
Nita Lagleva Gibson is the senior public health nurse for the County of Marin.

Dr. Darlene D. Francis is an associate professor of public health and neuroscience at the University of California, Berkeley. Her research program explores how biological, psychological and social processes interact over a lifetime to influence health and vulnerability to disease.

Hospice by the Bay Chief Medical Officer Dr. Margaret "Molly" Bourne is board-certified in Family Medicine, Addiction Medicine, and Hospice and Palliative Care. Dr. Bourne joined Hospice by the Bay as medical director in 2007, after practicing for 10 years in primary care and addiction medicine.

Dr. Brian K. Kennedy is the president and CEO of the Buck Institute for Research on Aging. Currently, he studies the pathways that modulate longevity in life forms ranging from yeast to mice. A major focus of his current research is to study the target of rapamycin (TOR) pathways. One of the goals of his research is to determine whether pathways like TOR can be regulated to treat the diseases of aging.