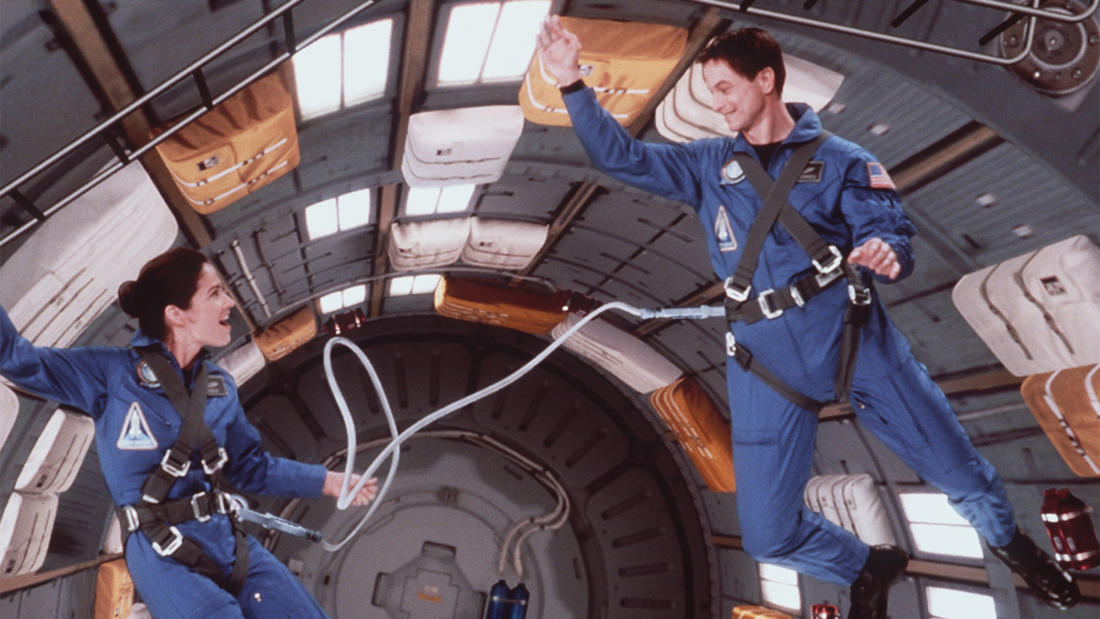 2014
with
Dr. Martha Gilmore
Associate Professor, Department of Earth and Environmental Sciences, Wesleyan University
Mission to Mars—

The Science of Terrestrial Planets
Program Description
Dr. Martha Gilmore spoke about her work on the Mars Rover and research interests in terrestrial planets, including geomorphology and tectonics, planetary exploration, and environmental remote sensing.
Film Synopsis
When the first manned mission to Mars meets with a catastrophic and mysterious disaster after reporting a unidentified structure, a rescue mission is launched to investigate the tragedy and bring back any survivors.
The first manned mission to Mars in 2020 ends in disaster when three of the crew are seemingly killed and the fourth, Luke Graham (Don Cheadle), is stranded with no way to contact Earth. When Jim McConnell (Gary Sinise), Woody Blake (Tim Robbins), Phil Ohlmyer (Jerry O'Connell), and Terri Fisher (Connie Nielsen) are sent on a rescue mission to search for survivors and investigate the tragedy, they uncover startling evidence that Mars may not be a dead planet after all.
About the Speaker
Dr. Martha Gilmore is an associate professor in the Department of Earth and Environmental Sciences at Wesleyan University. Dr. Gilmore has participated in two of NASA's major Mars missions. She served as a member of the Mars Surveyor 2001 lander team and contributed to the site selection for the current Mars Exploration Rover mission. Prior to working at Wesleyan University, Dr. Gilmore was a postdoctoral researcher in the Earth and Planetary Science Division at the Jet Propulsion Laboratory. Her primary research involves the use of images of the surfaces of Mars and Venus to interpret geologic processes and history. Dr. Gilmore is also involved in the future of planetary exploration, including strategies for the return of samples from Venus and Mars, the exploration of Venus with balloons, and the use of artificial intelligence to improve the geological capabilities of Mars rovers. In addition, she is currently secretary of the Planetary Sciences Section of the American Geophysical Union and a member of the Space Studies Board Committee on Planetary and Lunar Exploration.