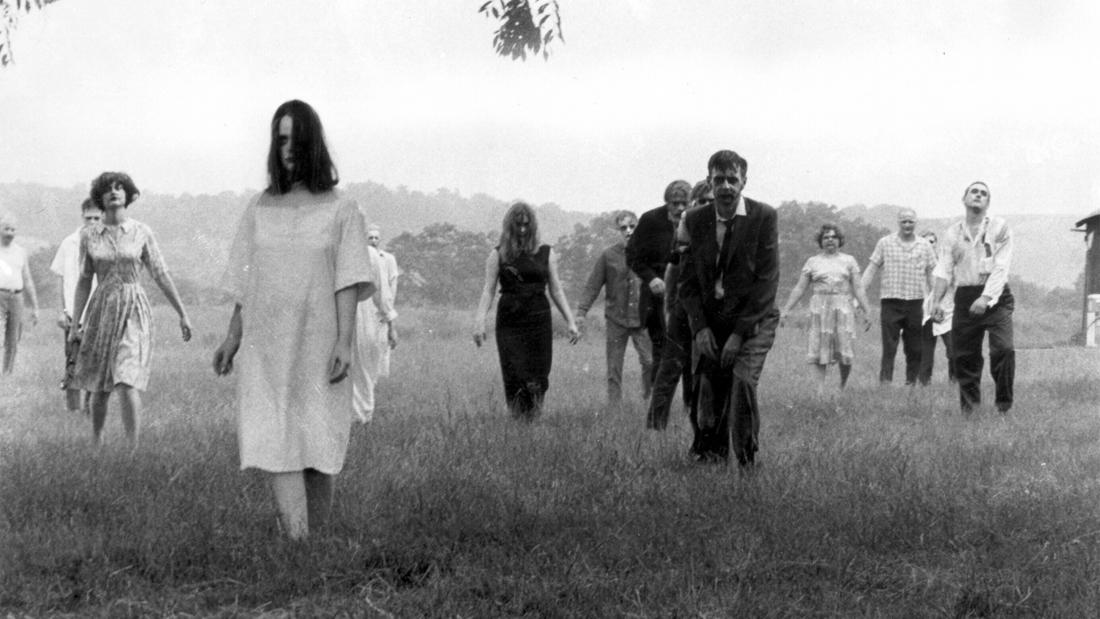 2014
with
Sonia Shah
Investigative Journalist; Author
moderated by
Robert Lee Hotz
Senior Science Writer for the Wall Street Journal
Night of the Living Dead—

The nature of epidemics
Program Description
Sonia Shah led a discussion and Q&A on the nature of epidemics, in particular, her book The Fever: How Malaria Has Ruled Humankind for 500,000 Years.
Film Synopsis
A group of people hide from bloodthirsty zombies in a farmhouse.
"They're coming to get you Barbara!"
When the reanimated corpses of the recently deceased begin to rise from the earth and seek human flesh as sustenance, a small group of survivors takes refuge inside of a farmhouse. Armed only with guns, blunt instruments, and the knowledge that a blow to the head is the only means of taking down their decaying assailants, the living must attempt to last the night. Director George A. Romero gave rise to the survival horror genre with this landmark film, and his vision of the slow-moving, cannibalistic walking dead quickly became the textbook definition of "zombie."
About the Speaker
Sonia Shah is a science journalist and prize-winning author. Her writing on science, politics, and human rights has appeared in The New York Times, The Wall Street Journal, Foreign Affairs, Scientific American, and elsewhere. Her work has been featured on Radiolab, Fresh Air, and TED.com, where her talk, "Three Reasons We Still Haven't Gotten Rid of Malaria," has been viewed by over one million people around the world. Her 2010 book, The Fever, was long-listed for the Royal Society's Winton Prize. Her new book, Pandemic: Tracking Contagions from Cholera to Ebola and Beyond, was published by Sarah Crichton Books/Farrar, Straus & Giroux in February 2016.

Robert Lee Hotz is a science writer at The Wall Street Journal where he reports on new research and its impact on society. Hotz has covered science and technology for 30 years.
He is president of the Alicia Patterson Foundation, which funds independent journalism projects around the world. He is an elected Fellow of the American Association for the Advancement of Science (AAAS) and is a past president of the National Association of Science Writers.
Hotz is among America's most respected science journalists. He was a Pulitzer Prize finalist in 1986 for his coverage at The Atlanta Journal-Constitution of the legal, moral, and social impacts of genetic engineering, and again in 2004 for his coverage at The Los Angeles Times of the space shuttle Columbia accident. Hotz shared in The Los Angeles Times' 1995 Pulitzer Prize for articles about the Northridge earthquake. He has received many other honors, including national awards from AAAS, The Society of Professional Journalists, and the American Geophysical Union. He has traveled widely in Antarctica and the Arctic, including four trips to the South Pole.