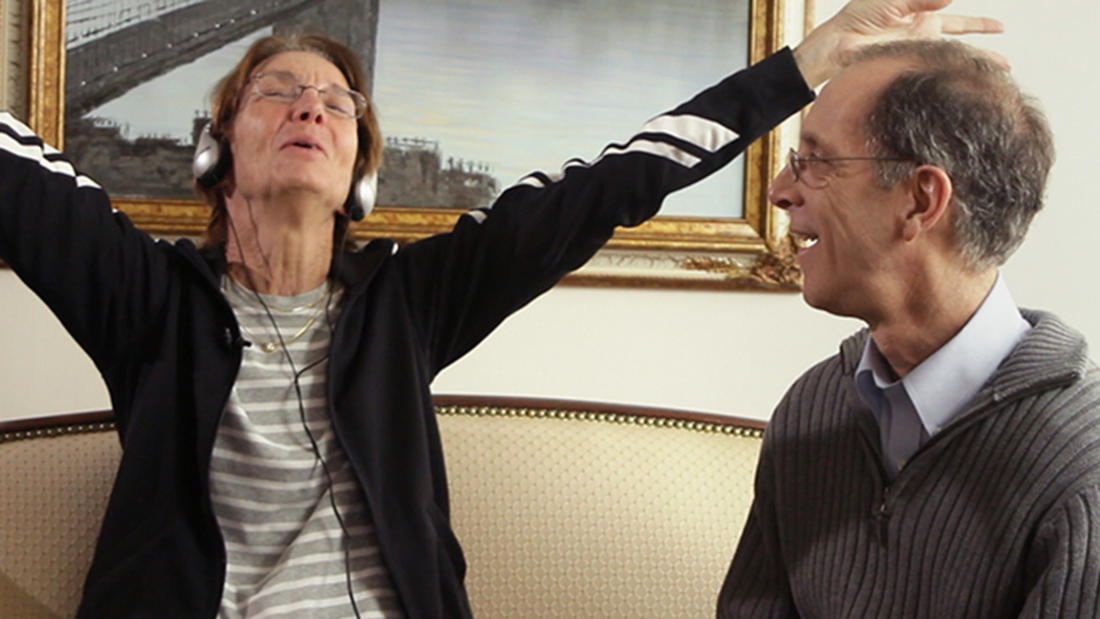 2014
with
Dr. Sarah Burger
Psychologist; Adjunct Professor, University of Arizona and Pima Community College
and
Dr. Sharon Arkin
University of Arizona Research Scientist
moderated by
Dr. Marisa Menchola
Professor of Psychiatry and Neurology, University of Arizona
Alive Inside—

Neuropsychology of Emotion and Music
Program Description
Members of SAPA and the Alzheimer's Association spoke on the neuropsychology of emotion and music.
Film Synopsis
Through his nonprofit organization Music & Memory, Dan Cohen advocates for the use of music therapy for dementia patients.
This documentary follows social worker Dan Cohen, founder of the nonprofit organization Music & Memory, as he fights a broken healthcare system to demonstrate music's ability to combat Alzheimer's and other forms of memory loss, and restore a deep sense of self to those suffering from it. Director, writer, and producer Michael Rossato-Bennett visits family members who have witnessed the positive effects of personalized music on their loved ones, and offers interviews with experts, including well-known neurologist and best-selling author Oliver Sacks and musician Bobby McFerrin.
About the Speaker
Dr. Sarah Burger is a psychologist with expertise in clinical neuropsychology, and an adjunct professor at University of Arizona and Pima Community College.

Dr. Sharon Arkin, is a clinical psychologist and Alzheimer consultant in private practice. From 1996 to 2001, she directed the Alzheimer Treatment by Students program at the University of Arizona, which received the Metlife Mind Alert award in 2001 and was named one of seven evidence-based treatments for Alzheimer's by the US Administration on Aging. She is the author of Language-Enriched Exercise for Clients with Alzheimer's, and more than two dozen published articles on Alzheimer's treatments.


Dr. Marisa Menchola is an assistant professor in the Departments of Psychiatry and Neurology at the University of Arizona. She is a recipient of the university's Award for Outstanding Academic Research and Community Service.